Before I start – I know some people will think it's too early to be talking Christmas and I get it! We still have so many beautiful holidays to look forward to before it's officially time to deck the halls. As followers of the blog know by this point, we love all types of seasonal décor here at Nell Hill's! From Easter to Halloween to the Fourth of July, I firmly believe all holidays deserve their time in the spotlight. However, Christmas comes early at the shop! We have so many gorgeous looks to show and enjoy that it just makes sense to start now so we can share them all with you! The first look we put up in the shop this year is full of sparkles, sequins and Santas! With a great mix of classic plaid accents, bright and punchy hues, and nostalgic characters that are presented with a fun twist, this style is best described as Winter Whimsy. Not only is this look beautiful to peruse in the shop, but it is easy to take back to our own home as well!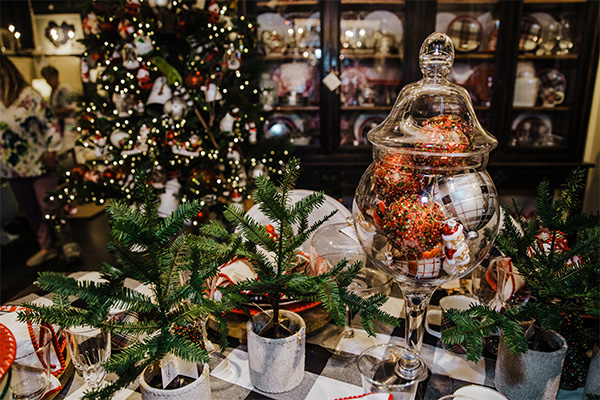 When it comes to the dining room, your tablescape is the showstopper! There are plenty of adorable accessories to make each table setting look its best. Whether using bright red dishes like we did in the shop or punchy green as seen in our home setup, it all comes down to the finishing touches! We love any excuse to put Santa front and center so not only do we utilize figurines in the centerpiece but at each setting as well. The simplicity of the color scheme means that this is the perfect look to mix and match different plaid textiles and textures to create spectacular visuals. Don't be afraid to add some pillows or throws to your seating – holiday meals take a long time and it's better to be stylish AND comfortable.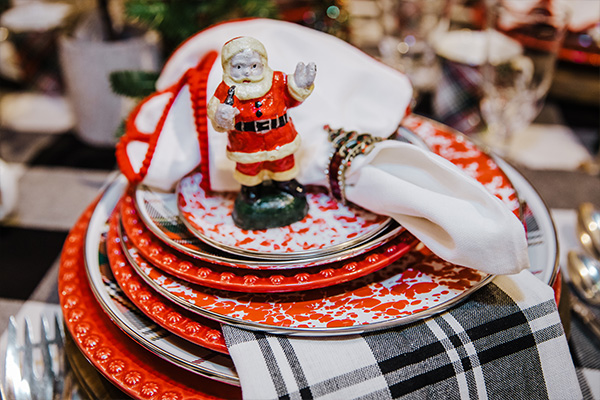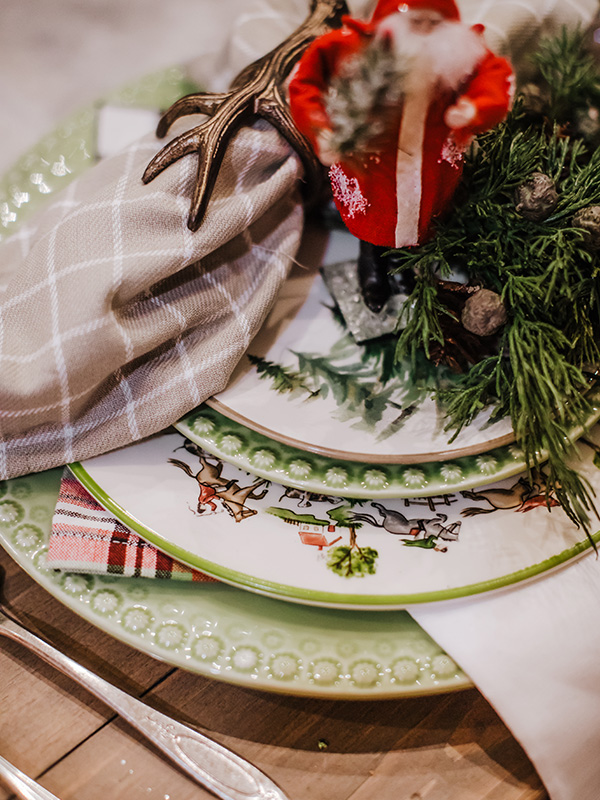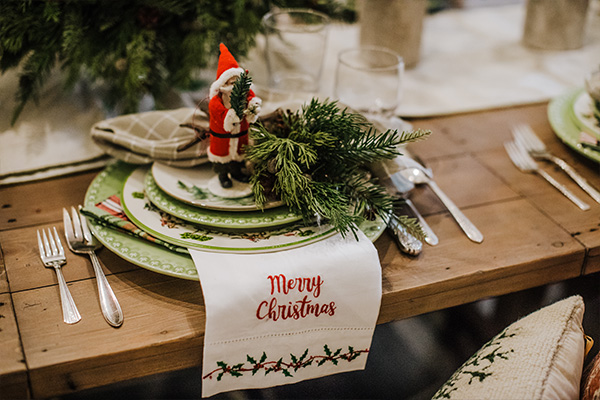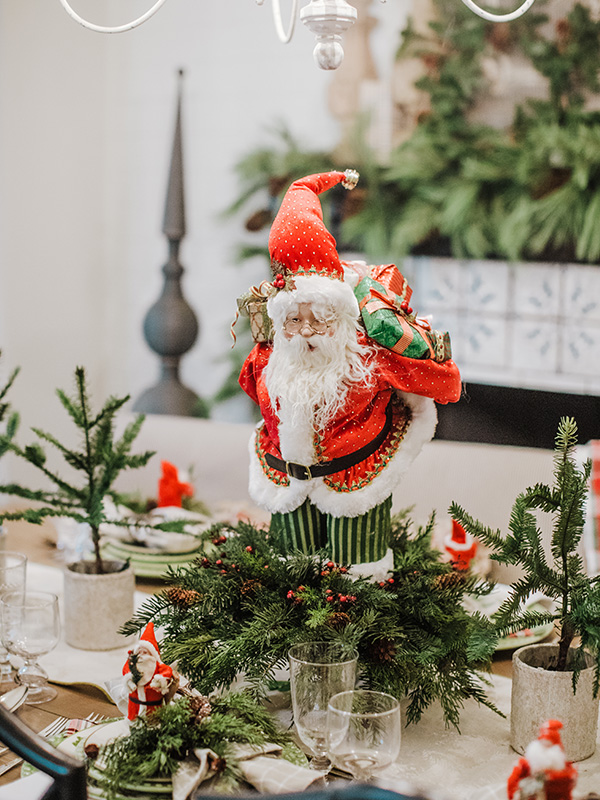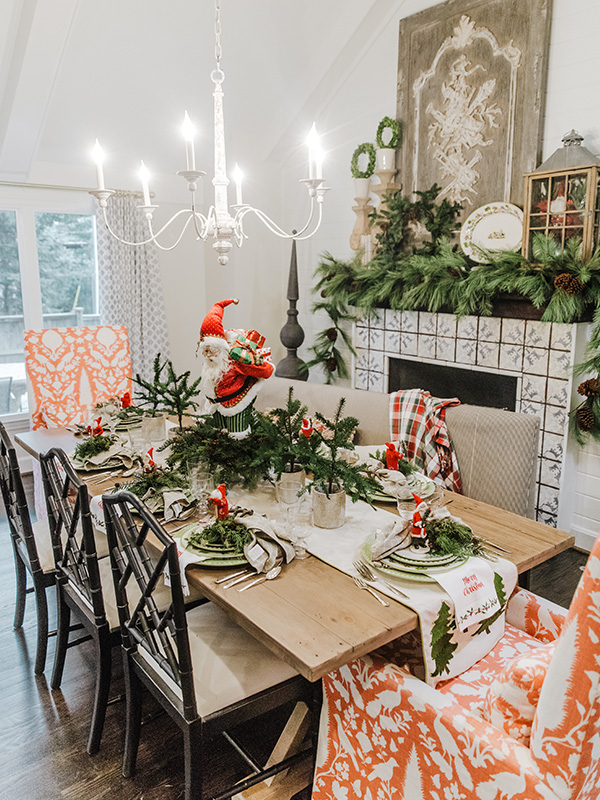 The kitchen can be a tricky room to decorate for the holidays. One trick we use is switching out hand towels from an everyday style to something a little more festive! Another way to bring some Christmas cheer is to utilize your light fixtures and ceiling spaces by hanging greenery, festive bells or ornaments with your favorite holiday ribbon. Finally, if counter space allows, show off your holiday dishes as part of your display! Santa can carry more than just toys – give him some beautiful plaid coffee cups and put him to work!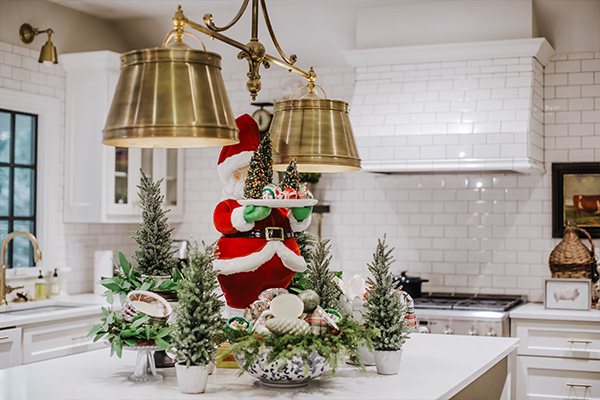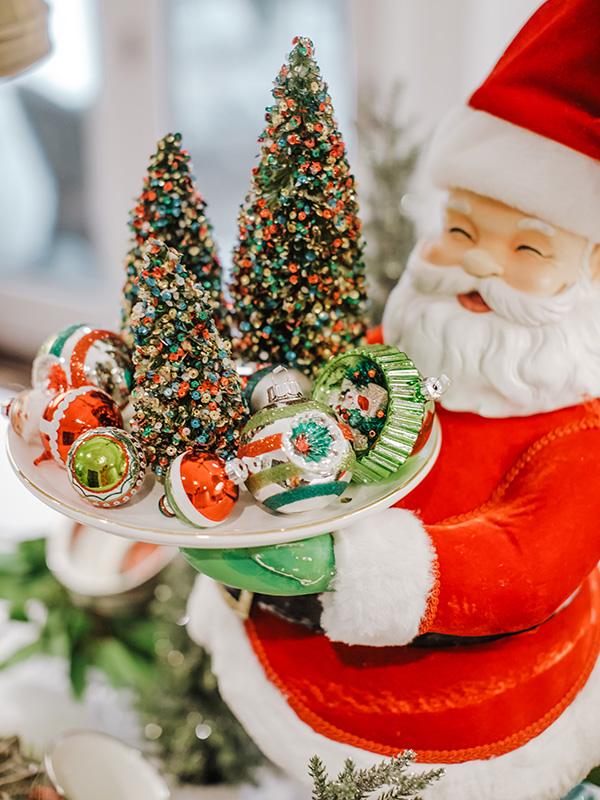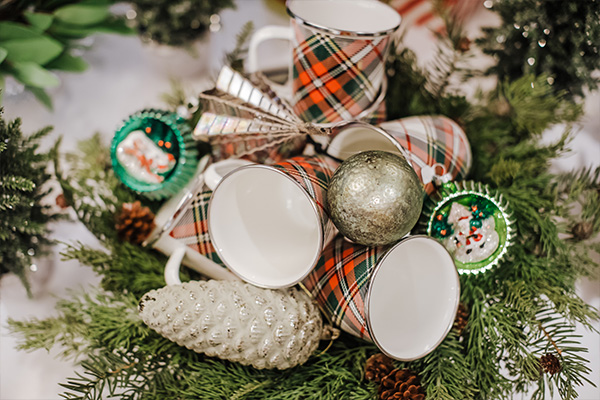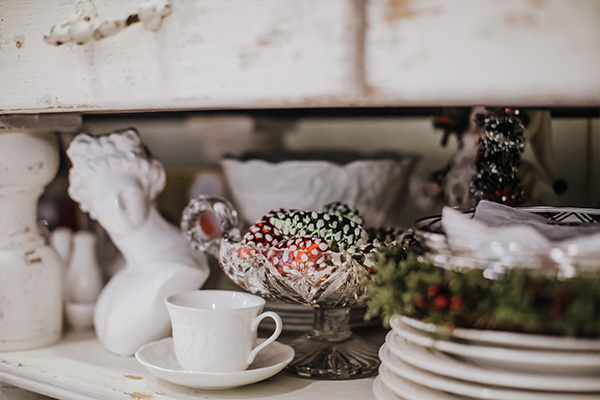 A lot of celebrating happens in the living spaces of our homes. That's where the tree, the mantel, and the shelves often are! Despite all of that space to fill, it doesn't have to take a lot to get the festive feeling across. Instead of completely redoing your general displays, try adding a few holiday accents. Wrap greenery around your favorite lamp or fill your glass cloches with ornaments and lights! It can even be as simple as placing a wreath into your bookshelf. Holiday vignettes spread throughout a room are the perfect touch of Christmas spirit to compliment a stunning tree.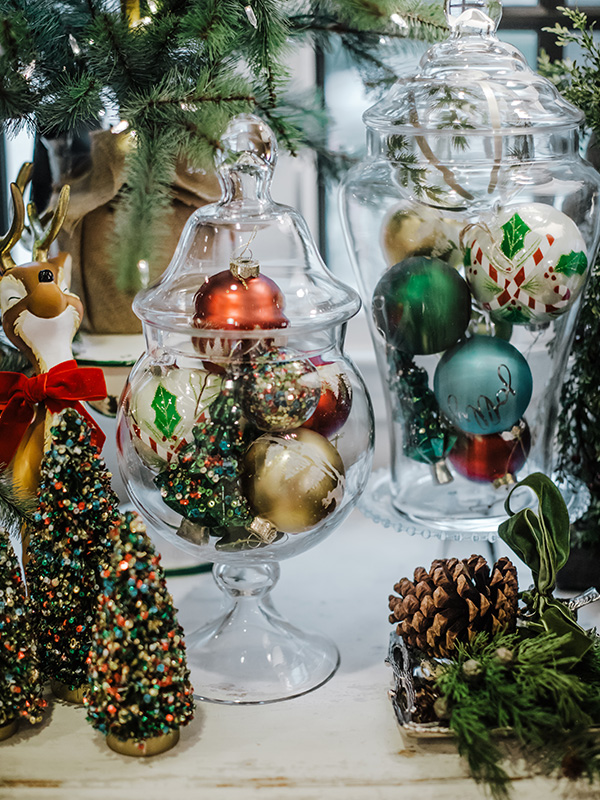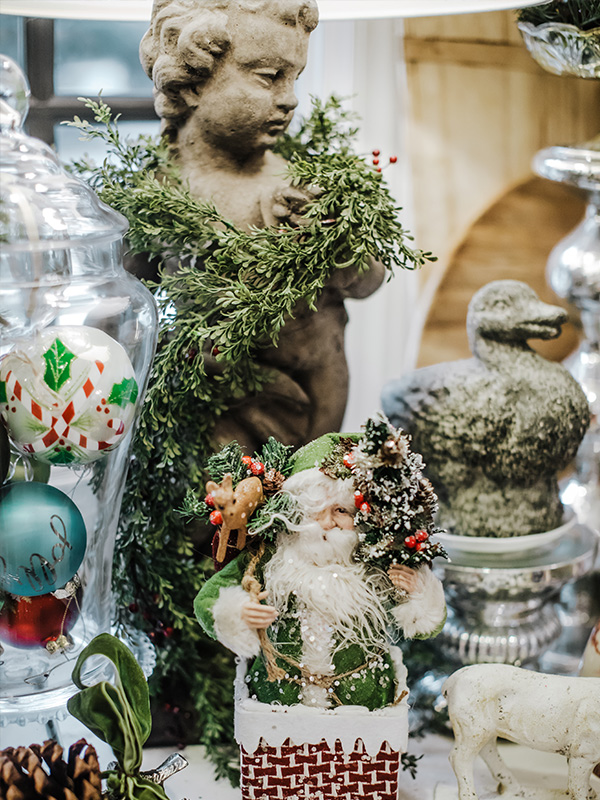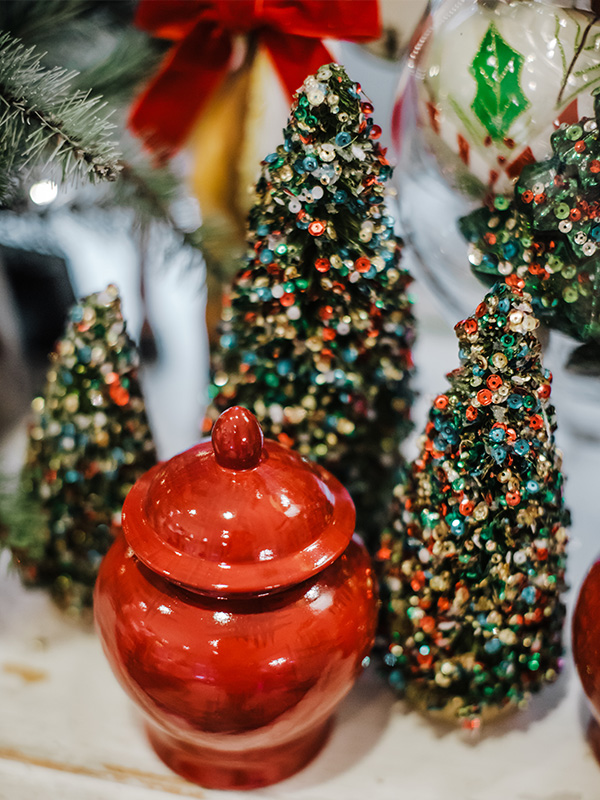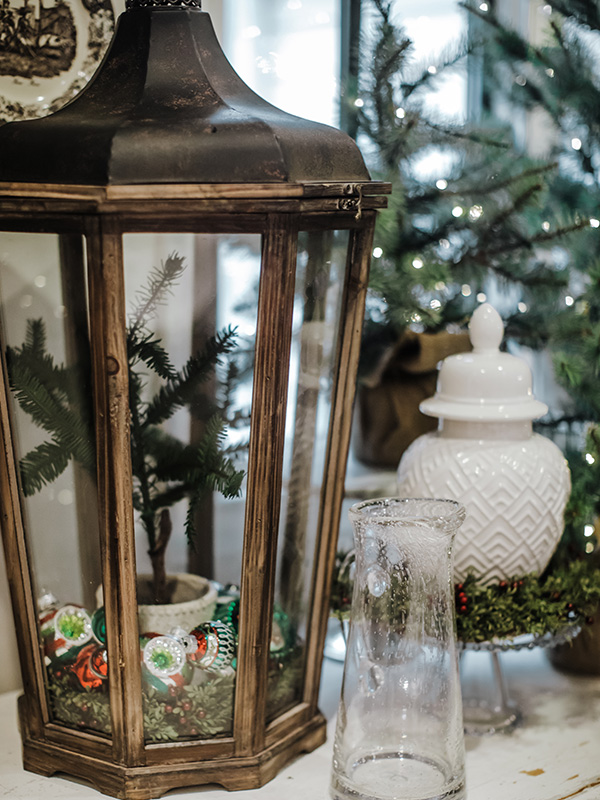 I can hardly wait to share more of our holiday looks with you as well as some Nell Hill's holiday tricks and tips – Tree Decorating coming soon! Don't forget to share your design journey with us in the comments or on social media using #nellhills. Until next time – happy holiday decorating!
Call the shop at 816-746-4320 for product details and to order!