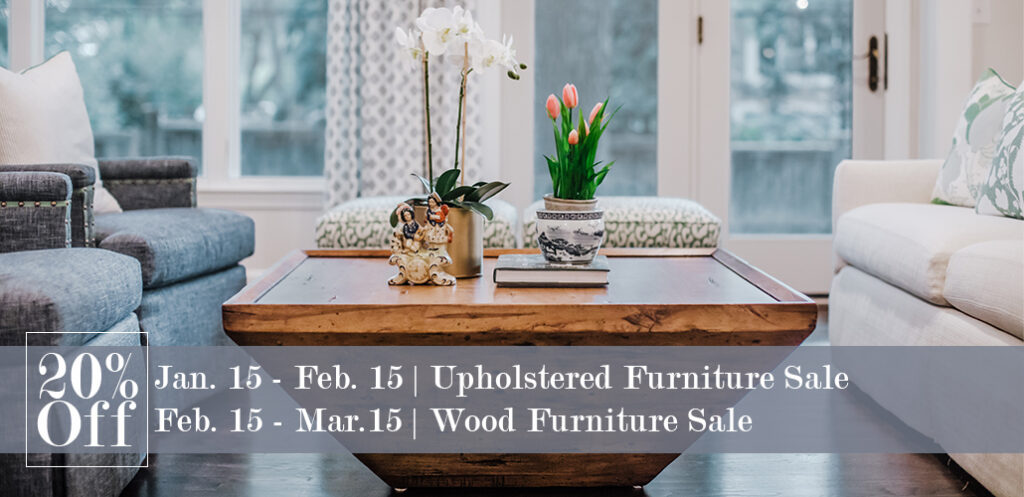 Get 20% off in-stock, custom & special order furniture during our Upholstered and Wood Furniture Sales!
Now is the perfect time to get that custom furniture you've been wanting! Whether you've had your eye on a piece or are just ready to try a new trend, now is your opportunity! Save on special order and in-stock upholstery furniture like sofas, chairs, benches, ottomans and upholstered beds during our Upholstered Furniture Sale! Then don't miss your chance to get the wood furniture of your dreams during our Wood Furniture Sale. Includes all wood furniture like tables, chairs, cabinets, armoires and more! Need help creating or picking your perfect piece? Our talented design team is ready to assist you in enhancing your own unique style!
Call 816-476-4320 or email carlieg@nellhills.com to schedule a free in-store design consultation now. *
*Phone consultations to purchase upholstery items at sale price are limited.
*Drop ship available, additional charges apply. Ask designer for details