I am completely crazy about buffets. What's not to love about a piece of furniture that is beautiful to behold, offers up gobs of tabletop space just waiting to be filled with displays, and gives you lots of room to store all those extra dishes and doodads? But the best part of buffets is they are an ideal addition to just about any room in your home.  Here are some quick tips on how to pick and use a buffet to add style to your home. 
Buffets Finish off a Dining Room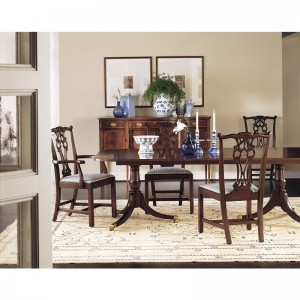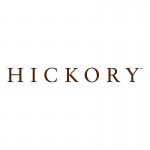 If you read last week's blog on selecting the perfect dining table, you know I am thrilled with the revolution that is happening in dining room design right now. Finally free from the matchy-matchy edict that said your dining room furniture had to be a set, we're all having a blast exploring new ways to create dining rooms that better reflect our own style. But one tradition I'm holding fast to is including a buffet in your dining room decor.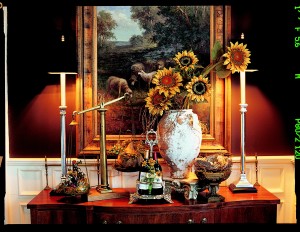 One of the reasons I'll never be able to give up buffets is I think they finish off a well-dressed dining room. Without this beautiful, functional, fun piece, I just don't think a dining room feels "done." I know I could never survive without mine. When we have guests for coffee or cocktails, it makes the perfect beverage server. Every time I pack my table full of guests, then gobble up the middle of the table with an impossibly big centerpiece, it saves the day by providing ample room on which to serve the food. And, it gives me a stage for an ever-changing seasonal display. If you're like me, dressing up a big, open space like the buffet is mental therapy, better than any energy drink.
Buffets Serve as a Beautiful Anchor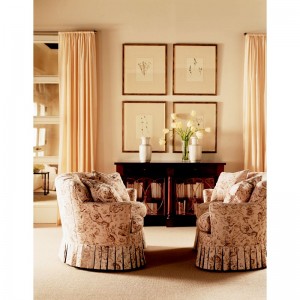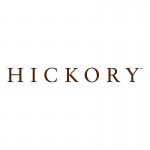 Buffets should not be held captive in dining rooms. These attractive, versatile pieces of furniture should be set free to add style to other rooms in the house, too. When I design rooms for friends and customers at Nell Hill's, I always include a visually heavy piece of furniture to ground the space. Along with bookcases, secretaries and hutches, I frequently use buffets as that stalwart wooden piece that gives a room structure and strength. (Plus, they give the bonus of offering additional storage space.) Top the buffet with great accents, surround it with artwork, and your room is done.
Buffets are Versatile and Hardworking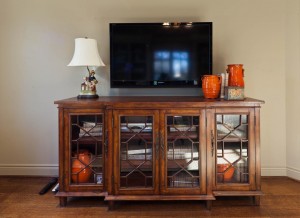 Buffets are usually just the right dimension to fit in any spot in your home, which means you can use them in a million and one ways when you are designing a room.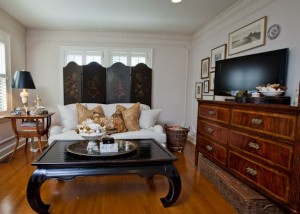 They make an ideal place to put a flat-screen TV, hoisting the screen to just the right height so it's easy to see. Or, if you prefer to hang your TV on the wall, slide a buffet up underneath it so the TV is not visually floating on the wall. Whether the TV is sitting on top of the buffet or mounted on the wall behind it, include the TV in your overall display on the buffet. Work in a few accents on the tabletop that balance out the screen, and incorporate the screen into a montage of artwork. You'll be amazed by how this helps the TV melt into the background when it's not in use.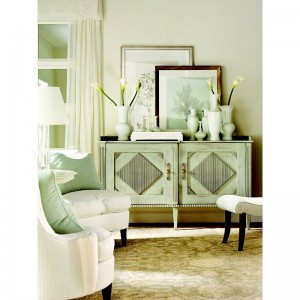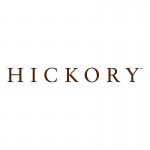 How about placing a buffet in your entry, topped with a large mirror? Put one against an empty wall in your living room to serve as a bar when you entertain. If you have a boring hallway that needs some life, put a buffet against one of the walls, top it with an accent lamp and create a grid of great artwork behind it (maybe some photos of your family?). We've had customers buy buffets to use as cabinets in their bathrooms, which I think is a wonderful idea. They cut a hole in the top of the buffet to hold the basin, then the plumbing is hidden in the cabinet below. I've also seen people use buffets as kitchen islands, replacing the wooden top with a slab or granite or marble. Stunning!
How to Pick the Right Buffet for Your Space…
When customers come to Nell Hill's in search of the perfect buffet for their dining room, or any other room in their home, I ask them four telling questions that will help them select the right piece:
 How are you going to use the buffet?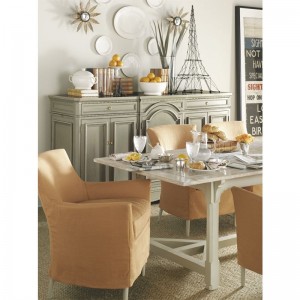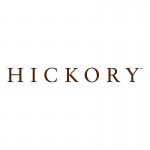 Will your buffet be in your dining room, providing a spot to hold food and beverages? Or will you use it in another room in your home, mostly for decorative purposes? Would you like it to offer concealed storage space in the cabinet below, or do you want the base to be open?  (My buffet has open legs, so I've slid a big basket underneath it filled with wine bottles. It's my wine cellar!)
 Does the style suit your home?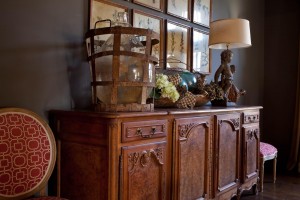 Do you want a sleek, modern buffet or something more traditional? Do you prefer informal pieces, like a buffet that looks as if it was taken from an old farm house, or one that's very high style?  The buffet in the picture above is a vintage piece that a friend of mine restored. You can't beat it for charm. No matter what you pick, make sure the piece harmonizes with the other furnishings in the room and in your home.
 How much do you want to invest in your buffet?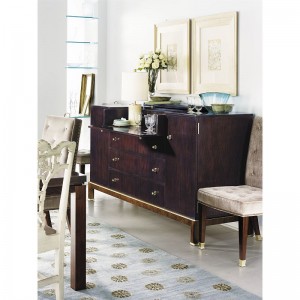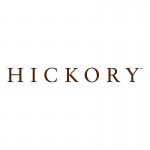 Like most furniture, buffets come in a wide range of prices and the quality can vary. Do you want a buffet you can enjoy for five to 10 years? Or do you want one that you can hand down as a family heirloom?  Once you determine the lifespan of the piece, you'll have a better feel for whether you want something trendy or timeless, budget or built to last a lifetime.
 What size fits your space?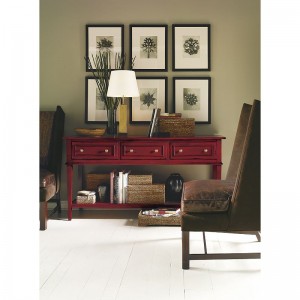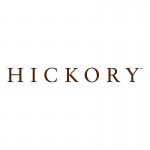 Because buffets can be space hogs, it's important to measure the length of the spot where you'd like to put the buffet to be sure it will be a good fit. Another dimension to keep in mind is the depth of the buffet, especially if it will be in a hallway. Make sure it's not so deep you can't get around it easily.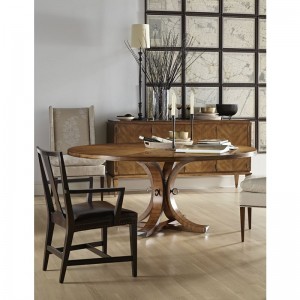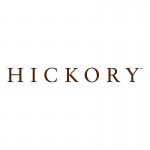 If your buffet will be in a dining room, get one that is three to four inches taller than your dining table. Sometimes people try to use sofa tables as buffets, and it just doesn't work because the dining table and sofa table are too close to the same height. It's important to have different heights for visual variation in the room.
Next week … We are filling the stores with all our fall merchandise, and next week I'll give you tips on how to use my favorite pick for fall in your décor. I think you'll love these mercury glass pumpkins and gourds as much as I do – especially when you see the price!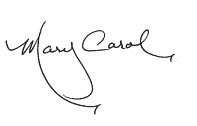 P.S. Don't miss a bit of Nell Hill's news – stay up to date on my favorite finds, new arrivals at the stores and all our special events by checking the Nell Hill's Facebook page every day. You don't have to have a Facebook page yourself to look in on the fun, but if you're already on Facebook, "like" us today!