Working with a designer is an exciting opportunity to take your design dreams to the next level. A designer's role is to help you think outside the box and arrive at a design destination that you might not have otherwise traveled.
A client-designer relationship is like a dance. At Nell Hill's we're happy to take the lead, but if both dancers know the footwork, generally things can progress a little more in-step! If you're a tad bit unsure of how to begin this process, there is a little bit of prep work that you can do prior to meeting your designer that will help ensure your design meetings run smoothly.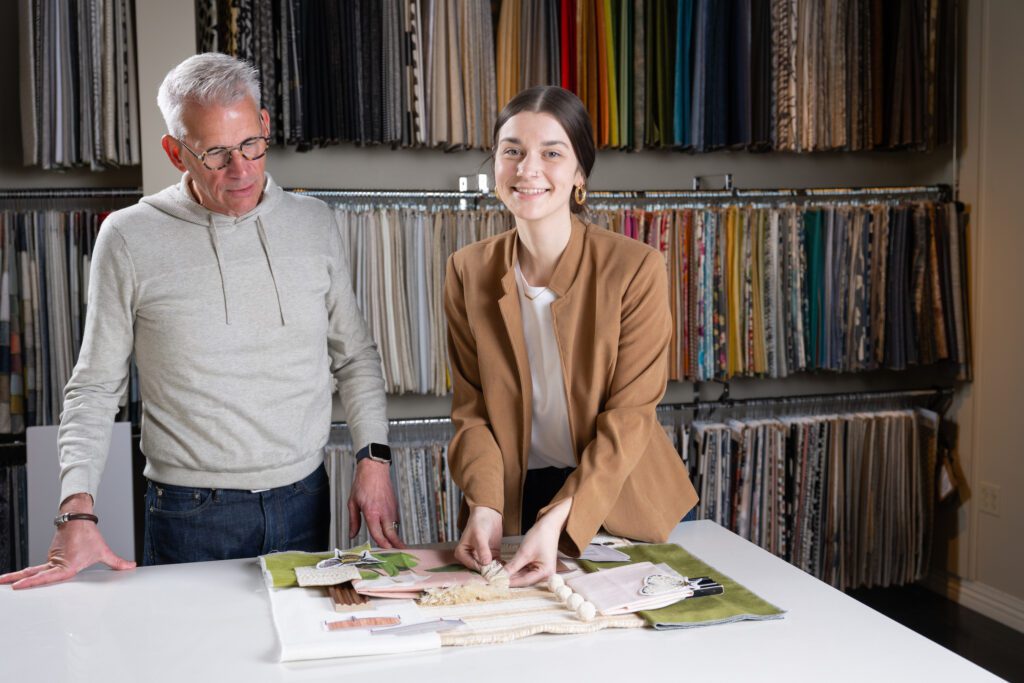 Before you meet with your designer, think through these things.
Know what you like (and what you don't)
If you know you hate red, it's okay to say it. We love hearing what you don't like just as much as what you do. It makes the process go so much more smoothly. When you are familiar with and can articulate what you like, and sometimes more importantly what you don't like, your designer can more quickly and accurately identify the right design concept for your space.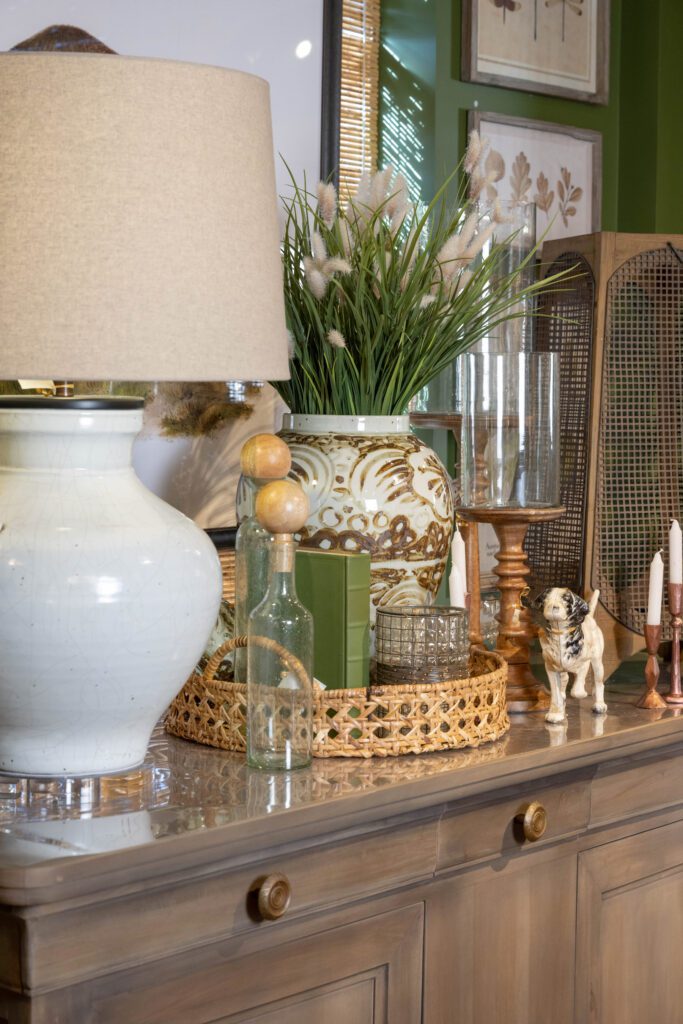 Be realistic about your lifestyle and how you are going to use your space
When meeting with you, we will ask questions about components of your lifestyle and how your space needs to function, and anything that might point us in a particular direction regarding furniture frames, fabrics, and more. If you have pets or small children for example, we might steer you towards performance fabrics that are easy to clean! These questions help us to better hone in on the small details that elevate your design into something that is a true reflection of you and how you live your life.
How do you want your furniture to feel?
Are you a fan of the feel and look of crushed velvet, or are you looking for a chunky woven organic texture in your fabric? If you know you're needing a performance fabric but are worried about them feeling hard or stiff I'm excited to tell you that performance fabric has come a long way in recent years, and can produce fabrics just as rich and buttery as traditional piles. In fact, the sofas in my living room and sectional in my family room are all lightly colored performance fabrics – a necessity with my two little ones!
Additionally, think about what kind of cushions you are after and the kind of maintenance you're willing to take on. Are you a die-hard fan of down, or need something with more support? Do you want to set and forget or are you prepared to fluff after each use? There is no wrong answer and all options produce beautiful results, just know what your lifestyle requires. Shop designer Anne absolutely adores her ticking stripe sectional, but would warn her clients before selecting down for a high-traffic lounging spot. Her small dog has taken to nesting on the top cushions of the sofa and is always leaving an Oliver-sized smoosh in one, a problem less likely to happen with a more sturdy, supportive fill.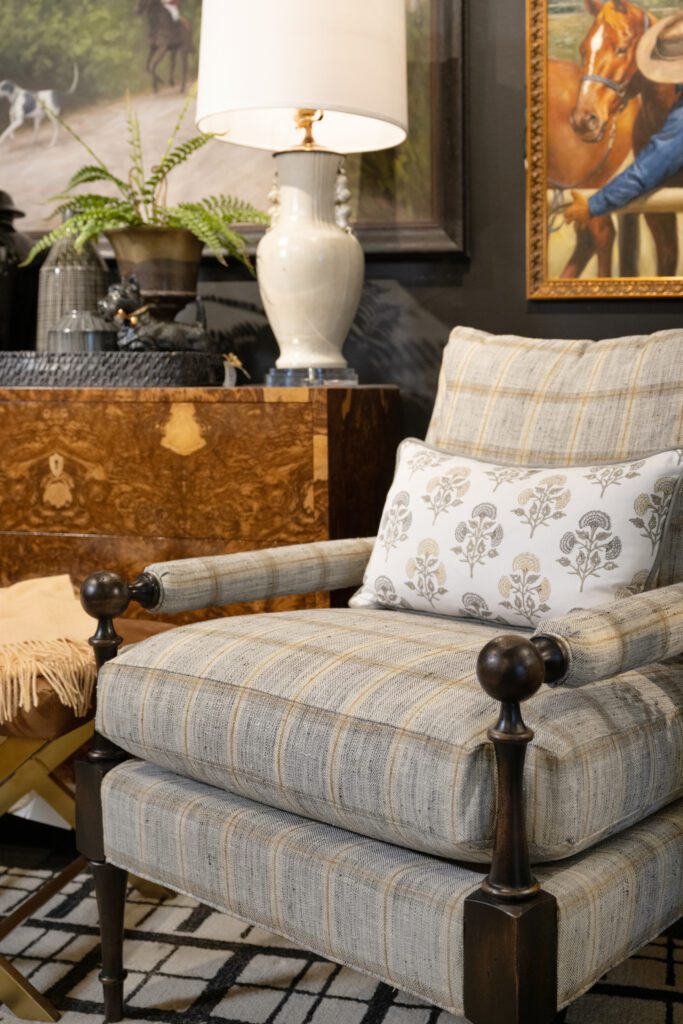 Before you meet with a designer, here are a few things you can do on your own to prepare:
Turn to social media for inspiration – and if you needed a tip for where to start, our instagram feed is full of beautiful one-of-a-kind furniture pieces that are sure to inspire you. Save a post if you find a piece that you love, and show your designer during your appointment!
Collect swatches of wallcolors, wallcoverings and flooring from spaces that you wish to keep as-is, and fabric swatches for existing pieces you want to work into your new space.
Measure your room, not only taking into account the length and width of the room, but note where the windows and doors are located in the space. One measurement we often see left out is the height and width of the doorways (and hallways and stairwells) the furniture will need to fit through in order to enter the space. Include a floorplan if you can (don't worry, a quick sketch is sufficient).
Create a moodboard, if you feel so inclined. These can be made physically, but oftentimes I find that a digital version is a great place to start. Include design inspiration you like, and fabric and wallpaper snippets from your home if you intend to keep them. This is definitely not a necessary step to do on your own, but is a great way for a designer to get a visual representation of your personal style. Plus, I find it a little relaxing!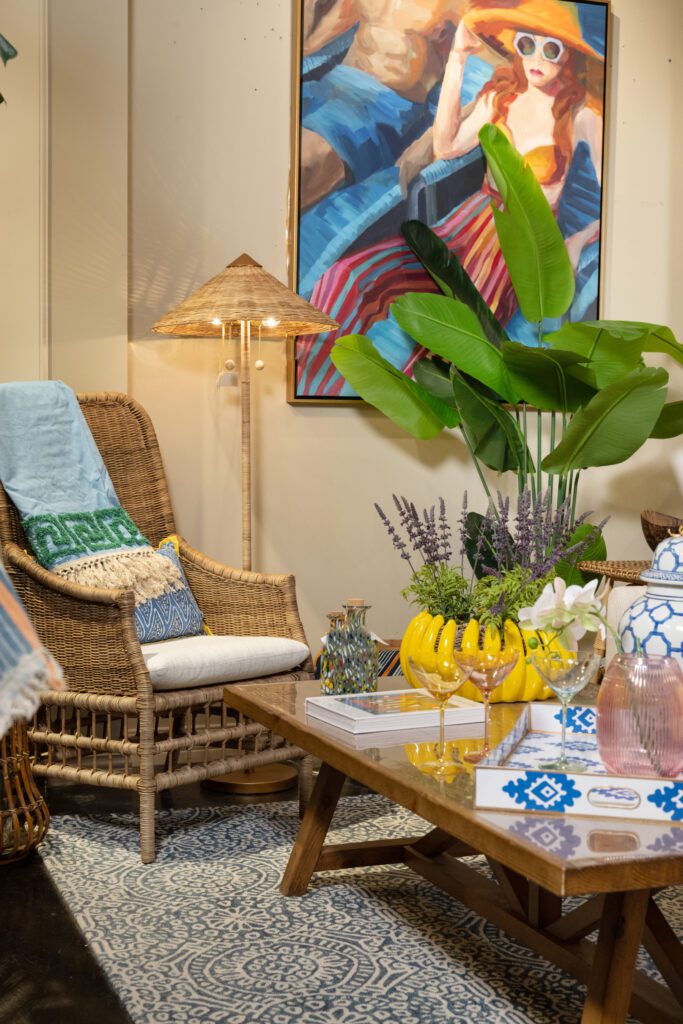 What is the difference between working with a Nell Hill's designer and a traditional designer?
When you hire a traditional interior designer, you are often paying for them to reflect their personal style in your space. One key difference is that a Nell Hill's designer will work with you to create a space that is a reflection of your own style. And it's important to note that no two clients are alike. When coming in for design services, some people just want a designer to validate their choices. Others look to their designer to take the lead on building out the design. It's important to ask yourself what kind of relationship you're looking for with a designer, and even more important to communicate those expectations at your appointment.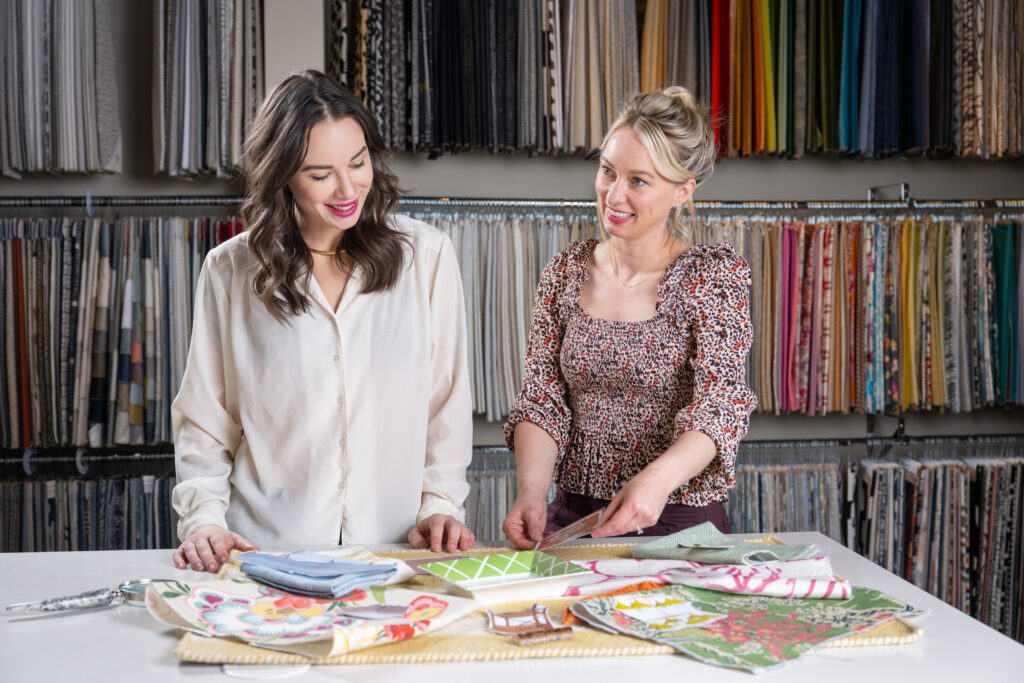 I hope this post encourages you to think about designing your spaces in a new way, and to visit the shop and meet our amazing design team! Remember, working with a designer is a fun way to elevate your room's design and it shouldn't be a stressful expereince. I can't wait to see what you create together! Until next time – happy decorating!