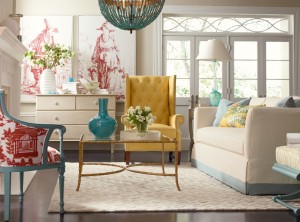 One of my favorite things to do at Nell Hill's is to help customers select the right sofa for their homes, because when you think about it, a lot of life happens on your sofa. This all-important piece of furniture needs to fit you, your home and your lifestyle. To ensure you get a sofa that's just right, avoid these five common mistakes.

1. Don't ever buy a sofa upholstered in fabric you will be sick of in a few years.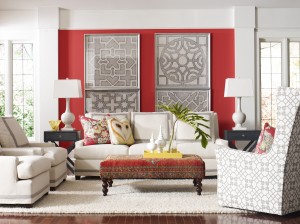 I can't tell you how many times I've worked with customers who want to replace an existing sofa that is still in good shape just because they are tired of the upholstery. Unfortunately, it doesn't take long to get sick of a busy floral, bold plaid or strong stripe.
Since sofas can be a sizable financial investment, get one you will love for many years. My advice is to pick a neutral upholstery fabric, one that will serve as a blank slate you can remake over and again simply by pairing it with different accent pillows and throws. When you select an upholstery fabric that works with lots of different palettes, you also can easily redesign the room without having to change the sofa.
If you're itching to bring some of today's bold colors and patterns into your room through upholstered furnishings, go for it! Just do so on a smaller piece, like a side chair or ottoman.
2. Don't ever select upholstery fabric you have to fuss over.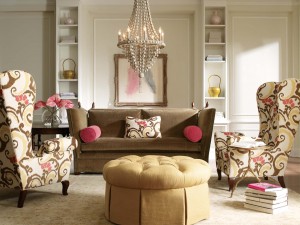 Red wine is going to spill. Dogs are going to shed. Cats are going to cough up hair balls. Spouses and kids are going to eat pizza and popcorn and ice cream on the sofa, no matter how many times you tell them not to. Since real life happens every day, you need a sofa that is prepared to handle it. So don't ever buy a sofa upholstered in an unforgiving fabric you have to fuss over.
My sofas are all covered in white fabric, which you would think would be a nightmare to keep clean, between the cats, the dog and Dan. Believe it or not, it's still in great shape, thanks to my Clorox pen. But if I was starting over, I would cover my sofas in outdoor fabric. These durable textiles have come a long way. Now they look just as sensational as traditional fabrics, yet wear like iron.
3. Don't even think about getting a sofa that isn't so comfortable you can sleep on it.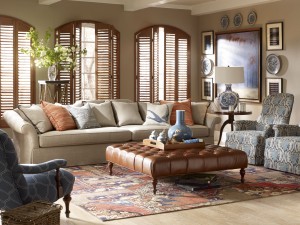 I can't tell you how many nights, when I'm unable to sleep, I come down to read on the sofa and fall right to sleep in its sink-into-comfy softness. It's essential that your sofa be that comfortable.
If the story of Goldilocks and the Three Bears taught us anything, it's that we all have different thoughts on what's too soft, what's too hard and what's just right. And you'll never know if a prospective sofa is just right for you unless you sit in it like you would at home. Get in your normal lounging position and see what you think.
Are the arms the right height for you? Some people like low, padded arms so they can rest their head on them when they watch TV or read. Others like sofas with high arms and backs, so they can nestle in.
When I'm helping a couple select a sofa, I often find that what fits the wife doesn't necessarily fit the husband. So I do a little detective work. Where does each of them tend to sit? Does he gravitate toward a big easy chair, while she likes to curl up on the sofa? Whoever typically sits on the sofa should have the deciding vote when it comes to fit.
4. Don't buy a sofa that doesn't fit your room.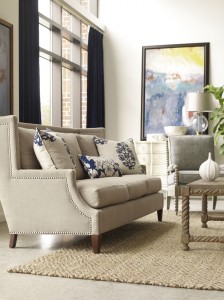 Before you buy a sofa, do a careful analysis of the room. First, determine where the sofa will be placed and pinpoint any special considerations that location will bring. For example, if the sofa will stand in front of a large window, you may want one with a low back so it doesn't block the view. If the window lets in lots of light, consider getting a light colored fabric that won't fade from the sun.
Next, determine the size of sofa that will best fit the scale of the room. Is the room big and lofty, full of large furnishings? Or is it a cozy spot? I recommend making a scale drawing of the room so you can pick a sofa that's not too big or too little. (Don't rely on your memory when you're in the furniture showroom – display sofas always look much smaller in these huge galleries than they do in a home.) At Nell Hill's, our designers help our customers do room drawings to ensure their sofa will be a perfect fit. We also help them select sofas that will match the scale of the other pieces in the room so the whole space is cohesive and beautifully styled.
5. Don't take a sofa at face value – give it character with accent pillows.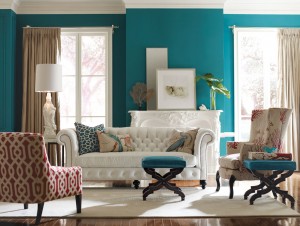 Think of your sofa as a backdrop for the sensational accent pillows that will give it style and character. Pillows are the spice of life in your living room, so have fun designing a grouping that plays up your new sofa and finishes the look of the room. One of our tricks at Nell Hill's is to create  one set of pillows for the warm months and a second for the cold months, so sofas take on completely different looks for each season. It's easy to do. Just configure a mix of pillow sizes that look great on your sofa, like a Euro for each corner, a standard bed sham for the center and two smaller rectangles for each arm. Next, get high quality down pillow forms. Then, have a set of pillow covers made out of lightweight summer fabrics, like linen and cotton, for warm months, and a set made out of winter-weight fabrics, like wool and velvet, for cold months.
Next Week … Baby nurseries and kids' rooms are coming of age. Next week I'll have some ideas to inspire you if you're decorating a room for a little one.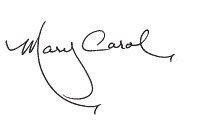 P.S. Don't miss a bit of Nell Hill's news – stay up to date on my favorite finds, new arrivals at the stores and all our special events by checking the Nell Hill's Facebook page every day. You don't have to have a Facebook page yourself to look in on the fun, but if you're already on Facebook, "like" us today!