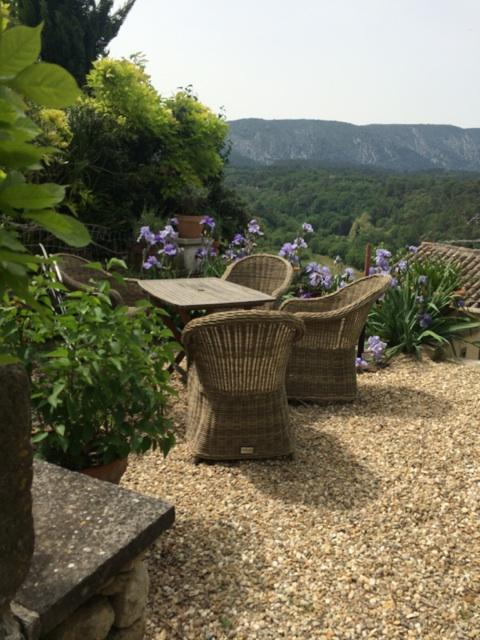 Every year or so, Dan drags me on vacation. I'm a go-go girl who wants to work just about every hour of every day, so I'm always reluctant to carve out time to get away. But this year I said yes to a trip with Dan, my siblings and some good friends to the Provence region of France. I'm just back, inspired to weave these life-lessons-learned into my daily life:
Savor the Moment
It's fun to travel with people like Dan and my sister Judy. They do all the work and planning. I just show up and have fun! Our little band of eight traveled to France in May and started our tour in Paris. Then, it was off to the Luberon Valley.
Judy found a villa in the tiny hamlet of Les Barbiers, about 40 miles east of Abignon, to rent for the week. Mas de la Perdrix is owned by a couple from Boulder, Colorado, and we loved it! (Here's a link if you're traveling to this region and want a lovely place to stay: www.provencedreamhouse.com.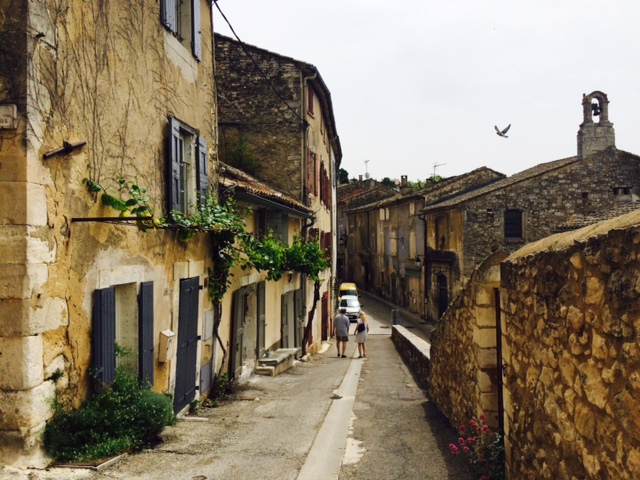 Many of you are much more well-traveled than I am and know France backwards and forwards. But I was a newcomer to this hilly region in southeastern France.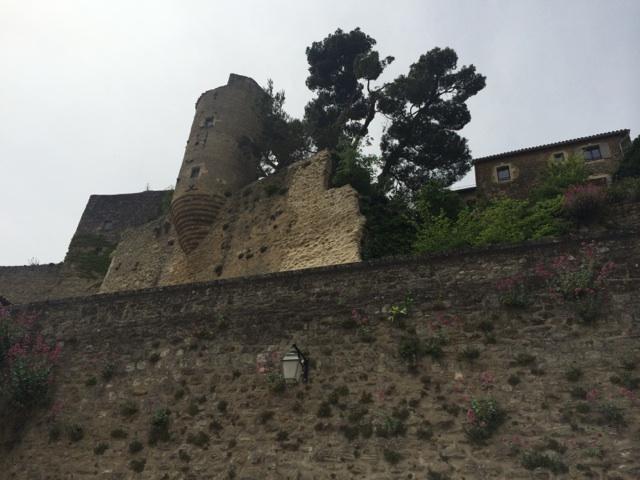 Dan can drone on and on about the history, but I loved his synopsis of the area where we stayed: "Southern France was a mean neighborhood in the 10th and 11th centuries, so if you had a few bucks, you would build your castle on top of a hill, for defense purposes. The towns grew up around the castles, and these hill villages are dotted all over southern France." Wish my high school history teachers kept it as short and sweet as that!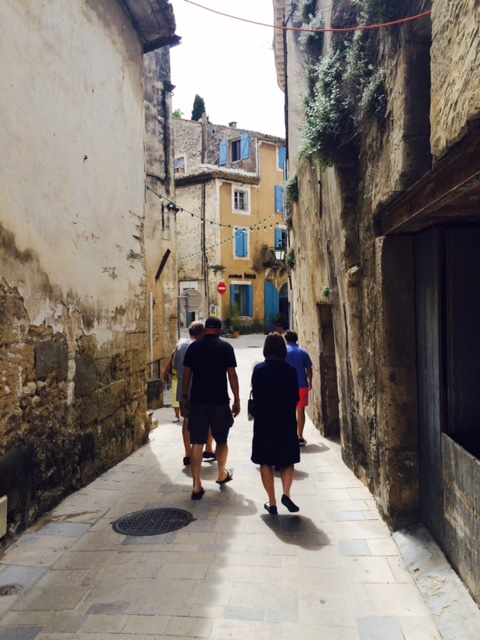 We had fun touring several towns, and I tried to savor each moment. I especially loved the weekly markets in the villages, with people selling produce, wine, fresh bread, cheese and all sorts of treasures. And the food. Oh my goodness, the food! People ask me what I brought back with me from France. My answer: 10 pounds!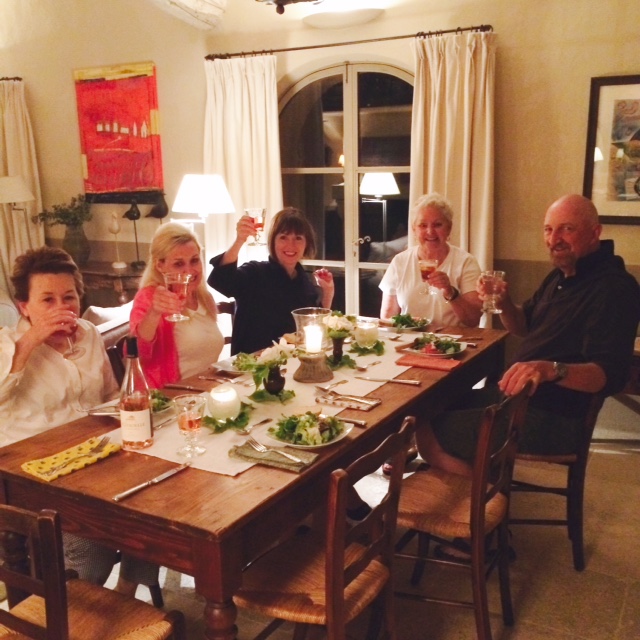 My goal as we started our adventure was to relish each moment of this special getaway, being fully present where I was, not ticking through a to-do list in my mind. This is one of my biggest takeaways from this retreat: wherever you are, be there, all in.
Slow Down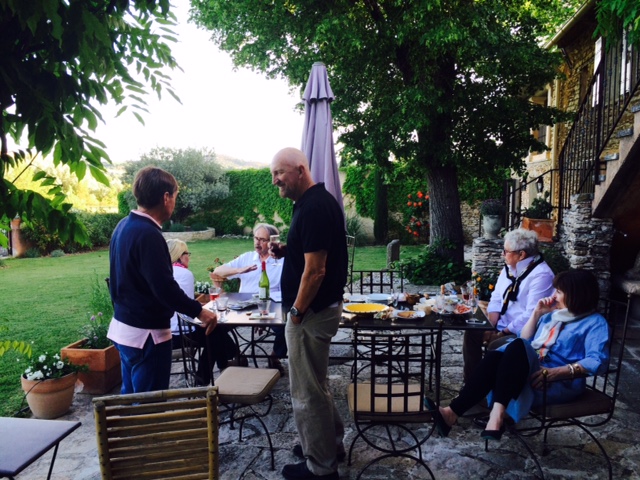 In order to accomplish that "be fully there" thing, I have to learn to slow down. Don't we all? I'm a slow learner when it comes to taking it easy, and work-life balance has been hard for me to achieve. But in France, I saw a different philosophy on life. No one seems to be in a rush. Everything is slowed down. People seemed to work to live, not live to work.
Lunch at a café may take two or three hours – a big contrast to the 15 minutes I spend downing a salad in the break room at Nell Hill's! While I won't be taking three-hour lunches during my work day any time soon, I did come away with a new appreciation for the importance of leisure time and the immense power it has to rekindle your fire.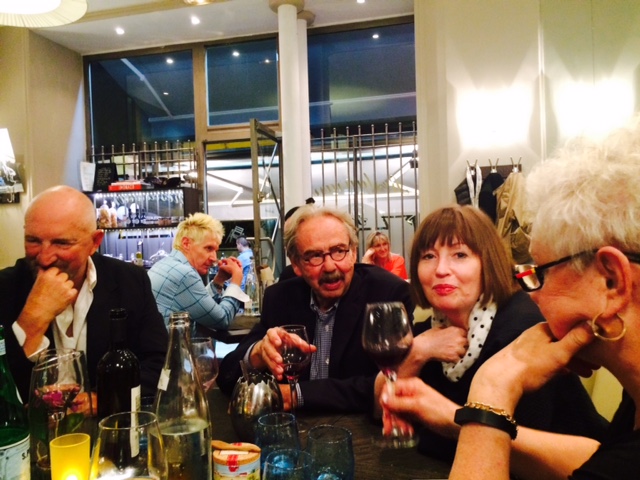 As I near 60, I don't have the frenetic energy I did 30 years ago, when I steamed on with only a few hours of sleep, an Energizer Bunny of non-stop motion. Instead of feeling bad about that, I'm going to work at giving myself permission to take a few days off, to linger longer, and refill my tank.
Delight in the Details
In our fast-paced world, sometimes it's hard for us to take a little bit of extra time to add beautiful touches to our lives. To make the everyday extraordinary. It seemed everywhere I turned in Provence, people did just that. The snapshot above is of the shade in a shop window. Instead of just a plain old curtain, the shopkeeper went an extra step and tied a glass bauble to the bottom of the panel, so that it would throw light on the walls inside when the sun shone in.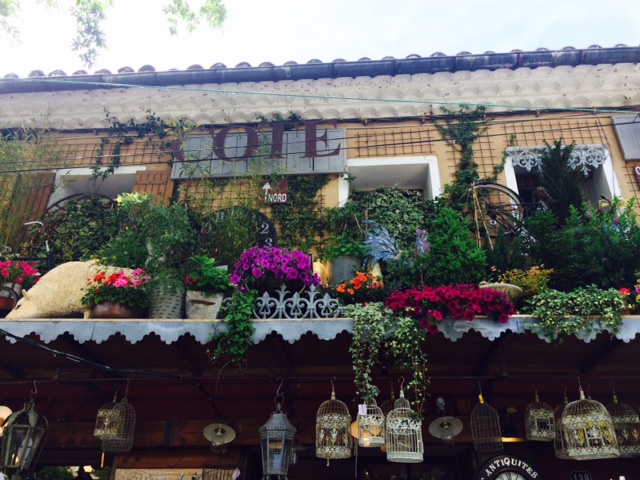 I was wowed by this playful display above the door of a shop in a small village. Instead of being content with a boring, bare ledge, the shopkeeper filled this space with potted flowers and shrubs, huge clocks and even a bicycle.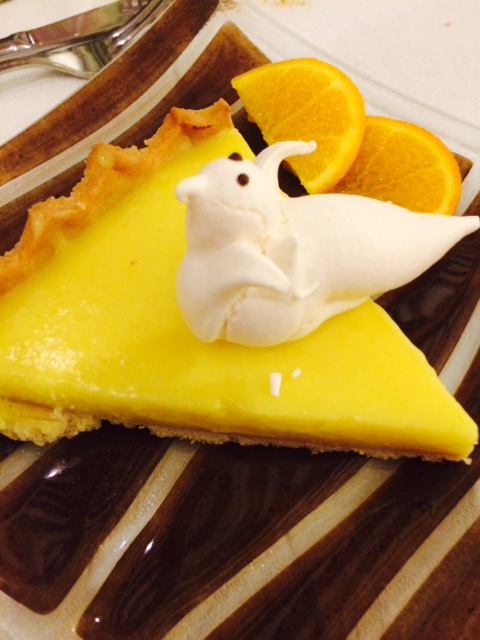 One night we ate at simple pizzeria, where the husband manned the pizza ovens and the wife provided excellent service to each patron. When we ordered dessert, our tart arrived with this piece of art on top: a meringue bird.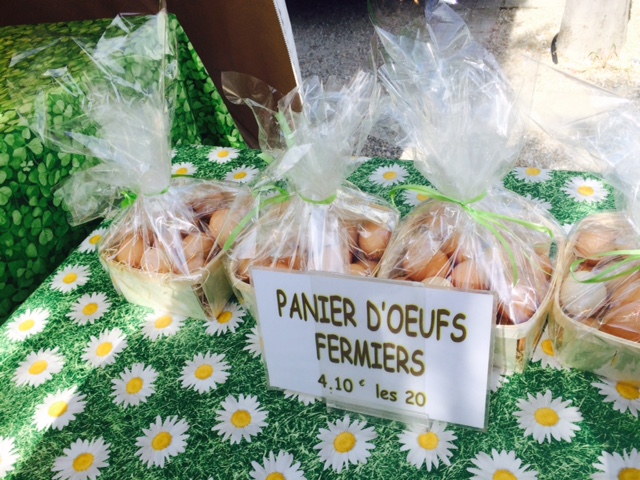 Even the farmers at the market made sure their wares were beautifully displayed. These fresh eggs were presented in a sweet wooden box, tied up with cellophane and a ribbon. I came away with a renewed desire to add little touches to my home and stores that delight the senses.
Take Pride in What You Do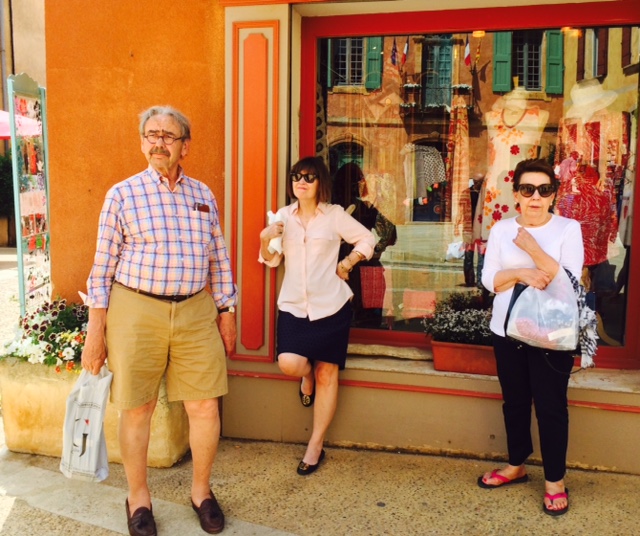 The other night I went to a big box store to scout for some plants for my garden, and I came away tired and cranky. I was overwhelmed by the sheer size of the store, and I couldn't seem to rustle up anyone to help me locate what I needed. This is not the kind of experience I want to have when I shop. And it's the opposite of the experience I want to provide for customers at Nell Hill's.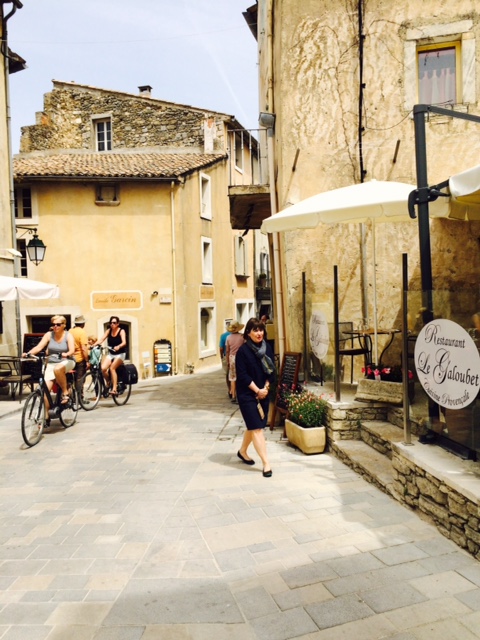 As a small, locally owned business, not a huge corporate chain, we get to do things differently at Nell Hill's. I want shopping at our two home furnishings boutiques to be fun and personal. Not drudgery. In France, I saw shop owners take great pride in the extraordinary service they provided each patron that walked through their doors. We felt warmly welcomed, even spoiled. That's how we want everyone to feel when they come to Nell Hill's.
Celebrate Beauty
Everywhere you turn in life, there is beauty. We just don't always take the time to stop and see it. I did while I was in France. I was struck by all the lovely flowers I saw in the towns and villages, and the fields of poppies and lavender. I want to keep my eyes open, now that I'm back, so I can see the beauty around me every day.
Practice Generosity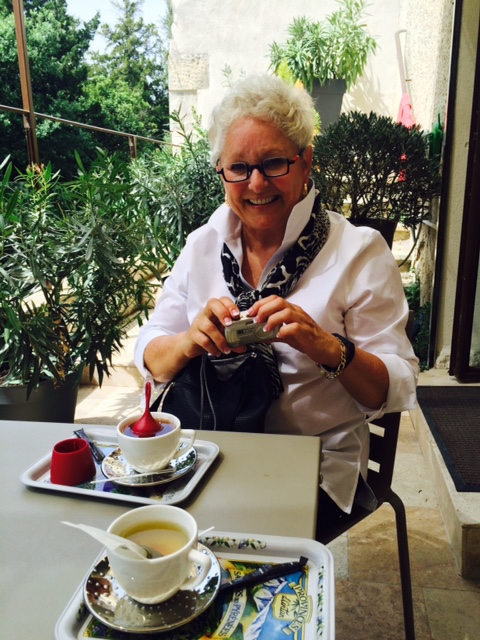 Many people say the French are unfriendly, even rude. That was not what I found when we visited Provence. In fact, I was struck by their gracious generosity. Shopkeepers spent a great deal of time with us, telling us all about their wares. In a tea store we visited, the proprietor insisted on fixing us complimentary cups of team so we could see which we liked best. Then, he showered us with gifts, like fresh herbs and samples of different tea blends. The snapshot above is of my friend Deborah enjoying a cup on the balcony behind the tea shop. I want to offer the same generosity to those I encounter in my life, whether it's a customer at Nell Hill's, a friend or a neighbor.
Spend Time with People You Love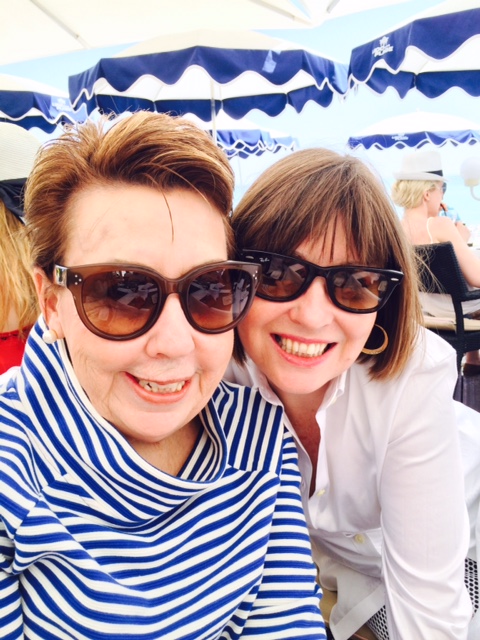 My brother Tim and his wife Deanna, and my sister Judy and I are very close, but we don't get to spend nearly enough time together.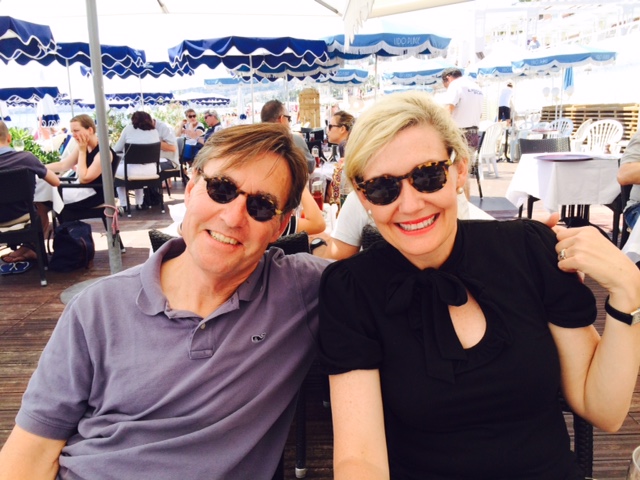 So this trip allowed us to step out of our busy lives and just be together for an extended period.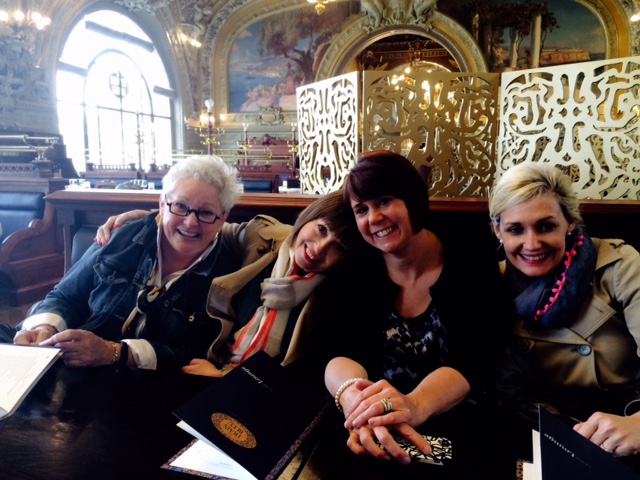 Since we are all smart alecs with super strong personalities, it takes some special people to be able to spend two weeks with us and not want to kill us. We were thrilled to have with us our dear friends Cheryl and Lowell, and my friend and neighbor Deborah, to round out our party. By the end, we all felt like family – not in a fighting siblings way, in a good way!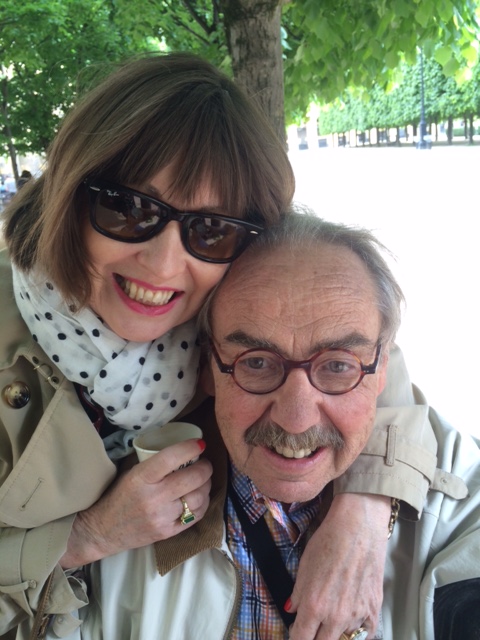 So my last takeaway from France is: Don't put off opportunities to spend time with those you love. Daily life moves so quickly, and we all have so much on our schedules, it's easy to put off contacting that friend for lunch or having your parents for dinner or spending family time with your kids. Pick up the phone today, reach out to someone you love, and make a date!
Next Week … Buying a new sofa is a big decision. In a few weeks, when the upholstered furniture sale starts at Nell Hill's and all our sofas (and all other upholstered furniture) is 20% off, our store will be filled with folks looking for the perfect pick. I'll share some tips for finding the right sofa for your home.