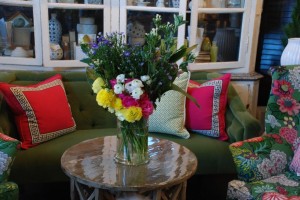 I cannot put a flower bouquet together to save my life. I've tried. Over and over again. Every time, the vase full of blooms looks like a Pinterest fail. But I love to use fresh flowers in my decorating. So through the years, I've learned a few tricks for pulling together pretty floral arrangements that are so foolproof, even I can't mess them up. Then, when I want a bouquet that's gorgeous, I call on Bev, our seasonal designer at Nell Hill's, who is like the Flower Whisperer – everything she touches is a masterpiece. Together, we've pulled together a few tips and tricks for creating pretty floral arrangements:
My Tricks:
1. Use small-mouth vases.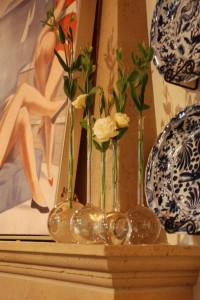 I've learned from trial and error that when I use vases with very small mouths, and just insert a bloom or two, they look pretty good. When you cluster several vases, like we did on this mantel at Nell Hill's, the effect is lovely. In case you, too, struggle with floral arranging, we have a large selection of small mouth vases at Nell Hill's.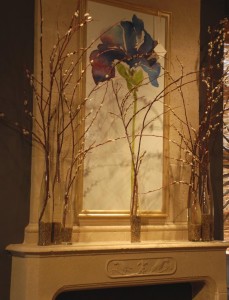 Just because a vase has a small opening doesn't mean you can't create a bouquet that makes a big statement. On this spring mantel at Nell Hill's, we filled milk-bottle inspired vases with interesting pebbles and inserted faux pussy willows. We kept the picks long to create height, which is especially important if your room has high ceilings. This is also a great treatment if you have a narrow mantel.
2. Clip the blooms short.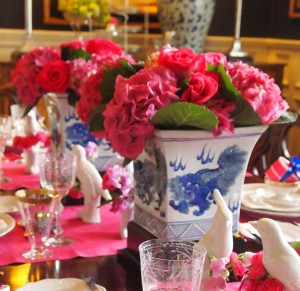 If I'm doing an arrangement in a vase or planter that has a 4 to 5 inch mouth, I use this trick: Line the opening with leaves (I use hostas), pull the blooms into a tight bunch, and trim the stems so the blossoms stand just above the container's opening in a tight mound. I like to use hydrangeas from my yard, or roses, like in the photo above.
3. In a pinch, pick live flowers or plants.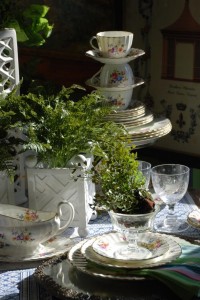 Want to keep things super simple? Just insert a pot of fresh or faux plants or flowers into a beautiful cachepot. Done!
Bev's Tips:
I asked Bev to show us the steps she goes through when designing florals for Nell Hill's. Oh my goodness, I love the variety of looks she came up with. Feel free to steal ideas!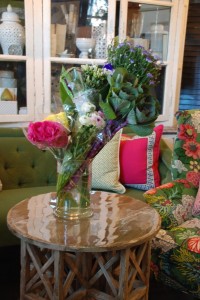 Here are the flowers I picked up for Bev to work with. She then selected a variety of vases from Nell Hill's. Here are the arrangements she created, step by step: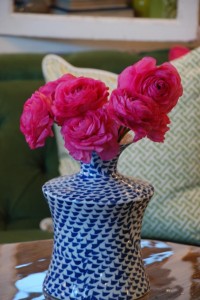 For this arrangement, Bev started with a tight cluster of pretty pink flowers in this super cute vase.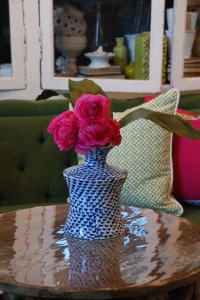 Next, she added a few leaves. Bev says don't overlook the foliage that comes with a bunch of flowers. That's what adds interest.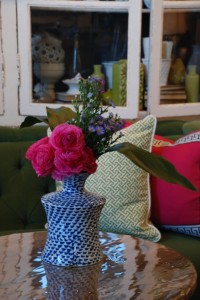 A tight cluster of purple flowers takes the height up a bit.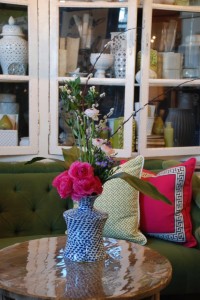 She finished off with a spray of taller flowers, including this long wispy pussy willow branch. Bev says a great way to add drama to your bouquets is to make them tall.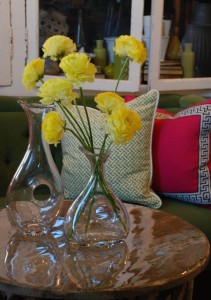 This vase provides a neutral base for this sweet arrangement, which starts with perky yellow flowers. Bev wanted to celebrate the negative space in this bouquet.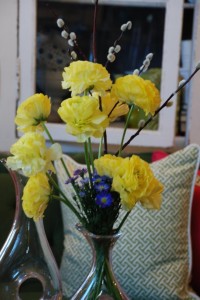 Bev added a handful of sweet blue blooms at the base of the bouquet to pull your eye in. Love the pussy willows sweeping above the flowers.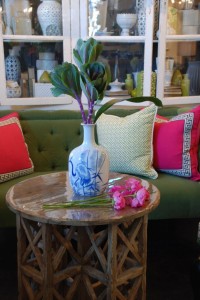 The vase Bev picked for this bouquet adds character, but doesn't overpower the blooms.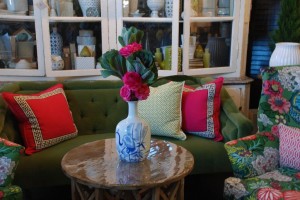 She inserts the flowers among the foliage.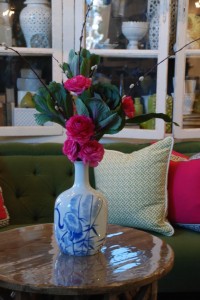 Some tall pussy willows finish off the look.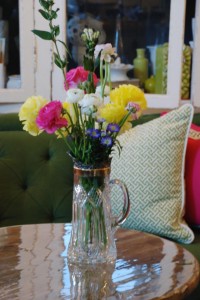 There used to be a lot of "rules" governing floral arranging. But Bev says toss those out the window and play around until you come up with an arrangement you like.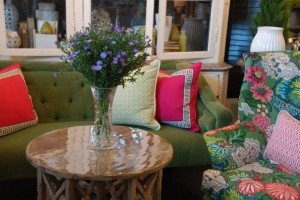 She likes simple bouquets like this one that look like you just snipped the flowers from your garden, arranged them in your hands, and plunked them into a vase. Very easy, very natural.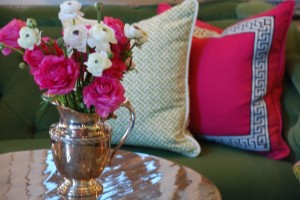 Each bouquet has to start with an inspiration, Bev says. It could be a vase, a special flower or a color. Step by step, you bring it to life in the arrangement.
Next Week … I just returned from the huge High Point Furniture Market and I can't wait to tell you about the hot new trends in interior design. I was still so jazzed when I got home, I couldn't sleep!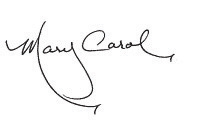 P.S. This weekend is our big Spring Tabletop Event at both Nell Hill's stores. We are designing dozens of gorgeous dining tables to inspire you for entertaining and everyday. Plus, we have everything you'll need for spring and summer decorating. Come join the fun!