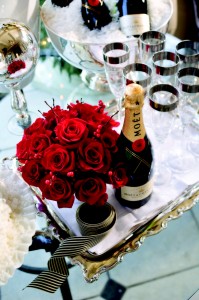 What decorating projects and plans do you have in store for the new year? Are you renovating a key space like your kitchen or bath? Redecorating a well-used room, like your bedroom or family room? Hoping to add a bit more personality to an area that feels blah or unfinished, like a laundry room or rec room? I like to make decorating-related New Year's resolutions every year to spark my creativity as I make my spaces more lovely. Want to join me? A few Nell Hill's designers and I share resolutions for making your home more beautiful in 2015: 
Resolution #1 from Mary Carol: Stop Hoarding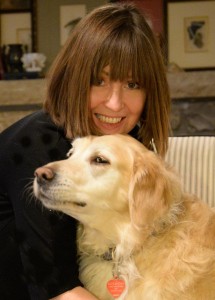 After many years living in our beloved old home in Atchison, Dan and I have officially moved to a bungalow near Kansas City. I loved my majestic fixer-upper and will always treasure the fabulous memories we made there, but I was more than ready to downsize, to have less home to take care of. As we got ready to move, I was blown away by how hard it was to go through all our stuff, deciding which things would go with us to our cottage, and which would have to find a new home.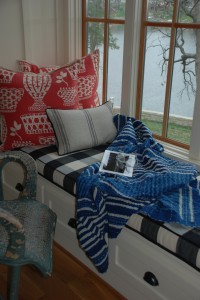 I had no idea I was such a hoarder! Not to the point where someone was going to do a TV documentary on me, but still! As I stood in my basement and looked at the tubs and tubs of accents I had saved through the years, I wished I had undertaken this task earlier and purged on a regular basis. But when I was done emptying out my closets and garage and basement, I felt fabulous and free. You don't have to move to begin to sift through your belongings and simplify.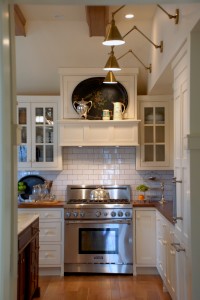 During 2015, I'd encourage you to set aside some time to review the items in your home. If something is no longer of use to you, or no longer brings you joy, give it to someone who needs it. Then, when and if you ever move, you'll be so thankful this big job is done.
Resolution #2 from Mary-Christine: Find and Embrace Your Own Style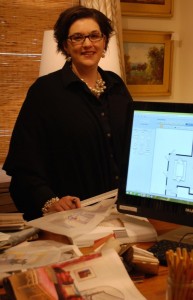 As an interior designer, Mary-Christine has seen lots of trends come and go. While it's fun to incorporate new looks you love into your décor, her advice is to always be true to yourself and embrace a style that suits you.  In 2015, she encourages you to discover your signature style. It sounds really hard to do, but she says it's actually super simple to pinpoint your decorating passion.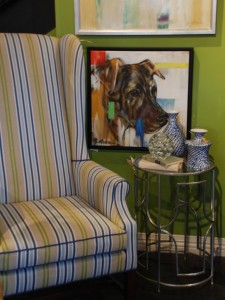 First, she says, figure out what you need from your home. For example, since she works with so much color and pattern every day as a designer, she needs her own home to be very simple and serene. You may be just the opposite. Next, fill your home with things you really love. You want to look forward to walking through your door every day and drinking in the furnishings and accents you've used to feather your nest. What do you gravitate toward? What colors or patterns or styles capture your eye over and again? It's that simple to find your style.
Resolution #3 from Scott: When Decorating, Don't Just Stop with the Furniture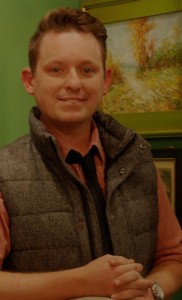 Scott says he's noticed that when people redo spaces in their homes or move to a new home, they usually start the decorating process by selecting the upholstered pieces they want to include in the room. The style and fabric they choose does a great job of setting the tone for the space. But that's only the first step, Scott explains.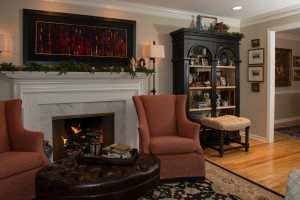 Too often, he sees people stop with their redesign once the new sofa is in place.  Then, they aren't quite satisfied with the results, and aren't sure why. There's an easy explanation, he says. The room isn't "done." A well-designed space includes much more than great furniture.
All the other elements in the room, like the artwork, accessories, rugs and lighting, are essential for completing the design. They work together to give the room its individuality and dramatic flair, to ensure the space is a reflection of you. If you're redecorating a space this year, Scott advises, "Make sure to see the vision through to the end!"
Resolution #4 from Nicole: Add a Bit of Luxury to Your Home
Everyone loves indulging in a little luxury now and then. And Nicole says 2015 is the year to explore ways you can add some glitz to your everyday life through your home décor. Even if you like things casual and simple, a dot or two of glam will give your spaces a spark of new energy.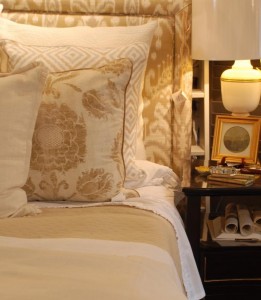 Nicole suggests picking one little space, maybe a corner of a room or one piece of furniture, and adding a touch of luxury there. Perhaps it's tossing a pillow corded in a yummy velvet onto your bed, sofa or favorite chair.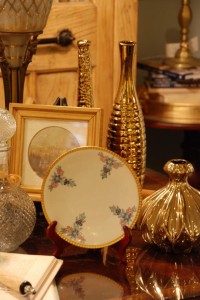 Gold accents are super hot right now, so you will find lots of options for adding sparkle to your home. How about replacing a tired old lamp with one that features a gold base or a gold-line shade?  Place a cluster of gold pottery on your mantel or weave gold picture frames into the display on a side table. You will be surprised by how much a dash of gold warms up your spaces and makes you feel pampered.
Resolution #5 from Kristen: Explore the Power of Stripes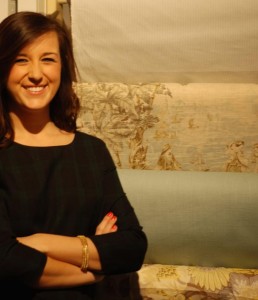 Stripes are Kristen's new decorating crush. She loves big, bold stripes. She loves little tiny stripes. She loves them turned vertically, horizontally, and everywhere in between. She loves them on bedding, furniture and accents. And in 2015, she invites you to play around with the power of stripes in your home, too.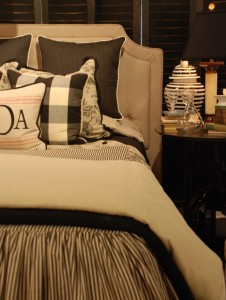 When she's designing our gorgeous custom beds at Nell Hill's, Kristen blends a variety of fabrics and patterns to add dimension to the grouping and give it visual interest. Stripes are always a part of the mix. Want to freshen up your bedding this winter? Bring in a stripe, she advises, whether it's a large, bold stripe duvet or just an accent pillow that features a ticking ruffle.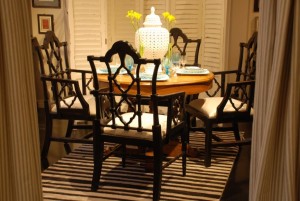 Stripes belong all over the house, Kristen maintains. Drapes done in a striped fabric add height to a room. Want the window to look larger? Include a striped fabric going horizontally at the base of the drape. It will bring added weight to the space. Have you avoided using a bold stripe on a larger piece of furniture, like a sofa or chair, because you're afraid it will be too much pattern? Don't be, she says. It will add lots of drama to the room, and, when accessorized correctly, will recede into the background. Still not convinced? Then cover a piece of furniture in ticking, like I did for my new lake house!
Next Week … The perfect chair can change your life. Come see my new top pick for style and comfort.