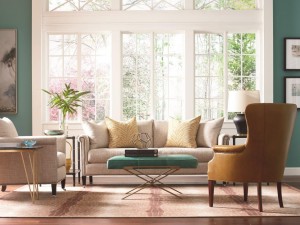 As we crack open a brand new year, full of possibilities and opportunities, I love to look at the decorating trends designers are promoting for the coming season. Every year when I go to the big home furnishings markets to scout for furniture and accents I want to order for Nell Hill's, it's fun to see what's new and hot and exciting.
Looking forward to the design trends in 2015, lots and lots of looks are big right now, and designers are venturing out in many different directions, experimenting with color, styles, shapes and textures. Just about everything seems to be in, and there is no one look they are all touting, which I love.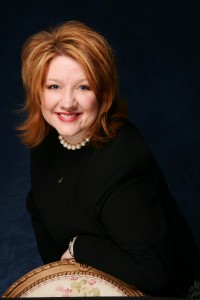 Holly Blalock, the vice president of marketing with CR Laine, is one of my favorite trend makers. So I want to kick off the new year of blogs by sharing her design forecast: 
Before I jump in, I want to start by sharing my personal view on decorating trends. I love to explore what creative interior designers are doing. But at the end of the day, there is only one style that matters: yours. Be true to yourself, and fill your home only with the things that make your heart jump for joy.  When I see new styles that grab my fancy, I like to weave a few of my favorite elements into my home to keep it fresh and ever-evolving. But I've found a look I love for me, and that doesn't change year by year or trend by trend.
Here is what Holly is liking for 2015:
Denim Revival: True Blue
Home interior trends follow fashion, and what you see on the runway models will eventually make its way to the living room. For this style trend, Holly took her cue from the various interpretations of denim that the fashion industry's top designers were showing in their new collections. She noted this about denim's resurgence:  "At Milan Fashion Week, the casual wear staple re-emerged as a sophisticated choice in collections by such luxury labels as Bottega Veneta and Armani."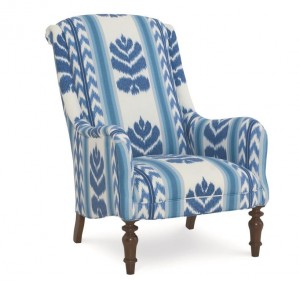 In her trend report, Holly says:  "Denim demands to be taken seriously this season. This time around, the look is less about rugged fabric and more about luminous, inky blue hues and multi-toned textiles."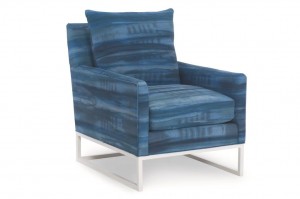 Holly took the different hues of blue, from indigo to winter sky, and wrapped them around traditional and more contemporary furniture silhouettes for this collection. I've long been a lover of all things blue, so I'm happy to see my favorite color embraced by the top designers!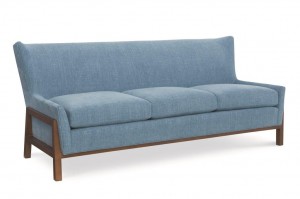 Glass Menagerie
Holly looks for inspiration for her furniture designs from all sorts of places. This time, the gorgeous glass creations of artist Dale Chihuly captured her imagination.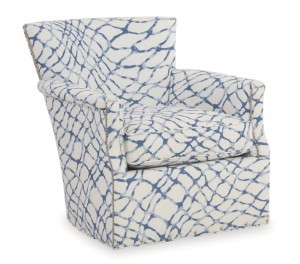 This collection is inspired by his work, and seeks to translate the organic movement and vibrant colors of Chihuly's glass art into home furnishings.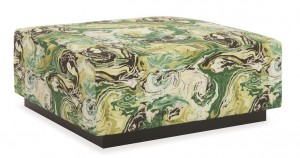 Holly says this about her Glass Menagerie collection: "Our Tangled Indigo and Medici fabrics mimic the mesmerizing tide-like swirls created by glassblowing, a tradition that dates back several millennia. Like their molten predecessors, the designs express a vibrant fluidity."
Citrus Punch
"Overflowing with juicy color, the fruit bowl has stirred countless painters to put brush to canvas," Holly says.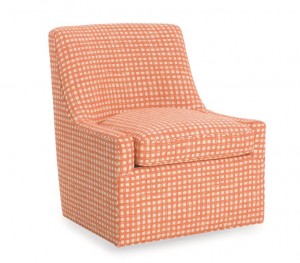 I know at Nell Hill's, we can't get enough color this time of year, when the Midwestern sky is gray and the trees are bare. A lot of designers are showing white, white, white right now, but we are still feeling the love for color. We're filling the stores with rich, vibrant color, from the furniture in the showrooms, to the accents and artwork.  But we're balancing this saturated color with lots of neutrals. Come in this winter for a B12 shot!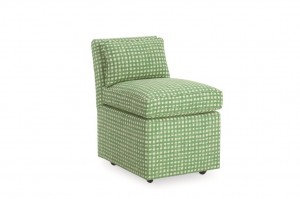 "Tangerines, lemons and limes are spilling into home décor, where their vibrant bounty is inspiring fresh new strokes of genius," Holly predicts.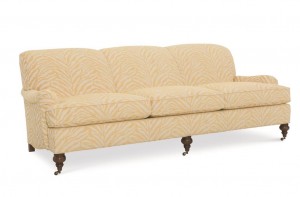 "No longer limited to the kitchen, these naturally radiant hues are ripe with possibility for any room."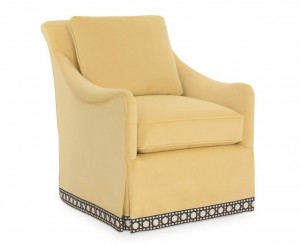 "For a surefire burst of sunshine, pick a pattern featuring the brightest muse in the bowl: lemon yellow." Love it!
I'm so excited to head to market this year and see what Holly and all the other designers have in store for us. You'll be seeing new furniture and accents arriving soon at Nell Hill's!
Next Week … the right chair can change your life! I'll share my new favorite.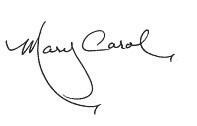 P.S. Our upholstered furniture sale begins in just a few days! Between Jan. 15-Feb. 15, all our upholstered furniture – even custom orders – is 20% off! This is the time to get the gorgeous Nell Hill's furniture you love at a discount.