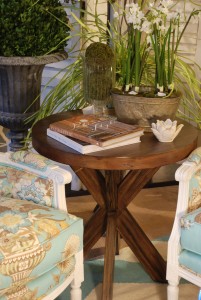 We really enjoy helping Nell Hill's customers design sensational spaces that fit their dreams and their budgets. I'm a firm believer that great design doesn't have to be expensive.  As I shared in last week's blog, the key to getting the most for your decorating dollars is to know where to splurge and where to cheat. This week, let's talk about how to pick key pieces for your rooms that maximize your look and suit your budget. 
In case you missed last week's blog, "Get the Biggest Bang for Your Decorating Buck Part I: When to Invest, When to Cheat," I shared some thoughts on where to invest the greatest portion of your decorating budget:
The room's focal point
Items that bring you bliss
Pieces that don't have lower-cost substitutes
Then, use these cheats to stretch the remainder of your decorating funds as far as they can go:
Get creative with artwork
Repurpose old furniture
Accent with inexpensive accessories
(For all the details, see Feb. 4's blog.)
Now, let's talk about how to pick the very best home furnishings to fit your budget, whether it's an investment piece or a lower-cost cheater. Here are three examples:
Occasional Tables
From side tables to consoles to coffee tables, there is a wonderfully wide range of great-looking pieces to choose from that will give you a smart look for any budget.
Good: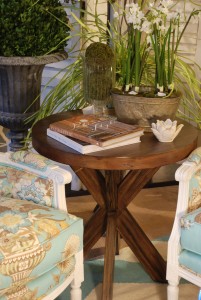 When selecting a lower-cost occasional table, hunt for one that can play a support role in your furniture grouping. This piece won't be the star of the room, so you don't want anything that will distract from the space's focal point. Less expensive wood pieces can usually give you 10 years of great use, but aren't pieces that will last a lifetime. So, it's OK to go a bit trendier with these tables if you want. At Nell Hill's, I recommend tables like the one pictured above for cheater pieces. Made of hardwood and featuring nice details like crossed legs, this fetching side table looks like it should cost a lot more than $338.
Better: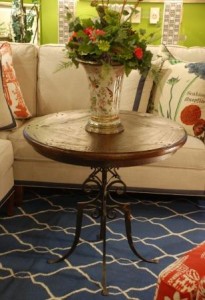 If you're looking for a table that will be highly visible in your room, you will want to take a step up in style, and budget. This café table, with its interesting solid wood parquet top and intricate ironwork legs, is a great example of a mid-range occasional table. With its generous size, it can hold a lamp and a few accents. It would also work in a breakfast nook or as a tea table, set up in front of your fireplace. This table lists for $1,002.
Best: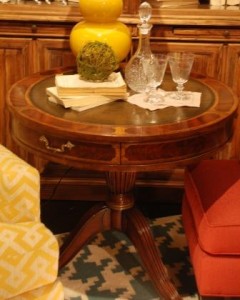 If you want a table that will be the highlight of your space, invest in a piece that features exquisite craftsmanship and fine detailing, like this drum table. When you're selecting an investment piece like this, you want to look for expert workmanship, the highest quality materials and exceptional design features. This table, for example, features a top inlaid with forest green leather, intricate grained hardwood and brass fitted feet. Be still my beating heart! It sells for $3,364 and is the kind of furniture your children will be fighting over when you're gone.
Artwork
One of my greatest weaknesses is artwork, whether it's an inexpensive print or an original painting. At Nell Hill's, we like to mix together artwork of all shapes and sizes and values to create visually provocative galleries.
Good: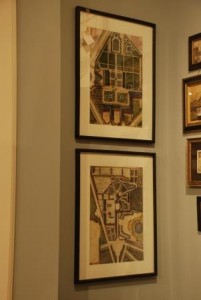 Whether you're just starting out and have lots of walls to fill with a limited art budget, or you just want some filler pieces that you can change out in a few years, it's easy to get a great look on a limited budget. The arresting architectural garden prints pictured above are visually striking and large enough to make a big statement, yet they only cost $75.75 each.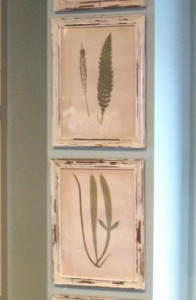 These fern prints are just $18 each, and when amassed in a grid, they have huge impact.
Better: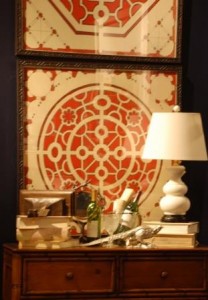 If you have more to spend on higher quality artwork, go for pieces that light up your wall and make it a focal point. I love these gorgeous graphic prints, which list for $414. Hung in the right place, they can be room-making statement pieces.
Best: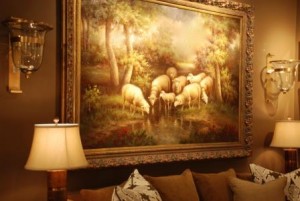 Ready to invest? This wonderful hand-painted oil is the kind of painting you will have forever, with its classic style and subject matter. It's one of a series of beautiful oils we have right now at Nell Hill's and lists for $1,724.25. What is your bliss when it comes to artwork? Signed photography? Originals by local artists? Investment pieces? Buying outstanding art is a wonderful place to splurge, because artwork can truly transform the look of an entire room.
Lamps
As our designers work with customers who want to redecorate their spaces, one of the recommendations we make most often is to replace lamps that are outdated or the wrong size. Out of style lamps instantly date a room, and lamps that are the wrong size can sabotage an otherwise lovely space. Unfortunately, it's harder to cheat when it comes to lamps these days. Those that are inexpensive usually look it.
Good: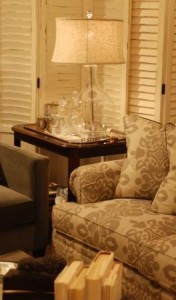 I've scoured the markets to find lamps that cost less but still feature nice lines and details that make them look more expensive than they are. This glass lamp, with its chrome base, updated linen shade and sweet little clear finial, is a great example. It costs just $137.50. Measuring 33″ tall, it can hold its own on a bigger side table. If you're allocating less of your decorating budget to lamps, pick one that is more subdued and acts as a support player, allowing a fetching piece of furniture or accent to be the room's focal point.
Better: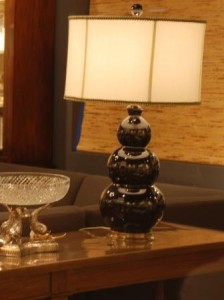 This black gourd lamp, which costs $282, is a nice step up in quality, but is still not a budget-buster. Investing a little more gives you higher-end details like a silk lampshade.
Best: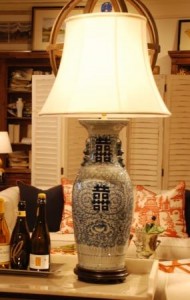 If you'd like to invest in a truly fine lamp that instantly elevates the look of your room, go for one that offers timeless beauty like this blue and white Delft lamp. It costs $562.50 and features a silk lampshade and footed wood base. Measuring in at 42″, it is an ideal size to hold court on a side table or entry table.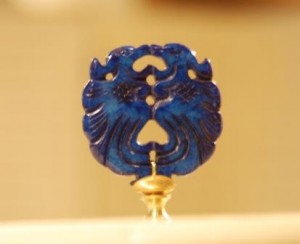 When you are shopping for a high-end lamp, look for lovely details, like this charming finial. Finishes like these set a high quality lamp above lower cost options.
Next Week … Few pieces can remake the look of a room like big-statement wooden chests. I'll show you how to use these big, bold beauties to elevate the look of your interior décor.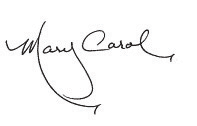 P.S. I'm so excited – it's almost time for our huge Unique Style for Your Heart special event at Nell Hill's Briarcliff on Feb. 22. Innovative designer Holly Blalock will be helping us find and cultivate our own decorating style during this fun and free event that benefits the American Heart Association. There will be food and libations at each of the three identical sessions (11 am, 1 pm and 3 pm), and everyone who attends will get a FREE gift! No tickets or reservations are required, so just come and enjoy.