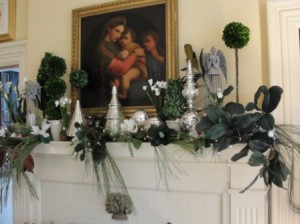 It was so fun over the weekend to welcome the hundreds of guests who toured my home during the Nell Hill's Holiday Open House. As visitors drank in the lush seasonal decor we wove throughout my home, they wanted to know how we created the spectacular scenes. The secret is simple: Great greens. To build show-stealing holiday displays, you have to start with a base of beautiful faux greenery. Here are my favorite greens for holiday decorating this year, plus some tips on how to use them to make your holiday displays drop-dead gorgeous. 
Magnificent Magnolias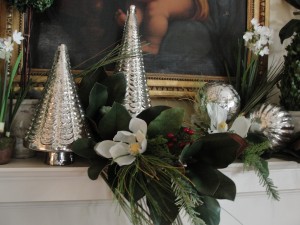 If you want a fresh look for the holidays this year, decorate your home with magnolia-inspired garlands, swags, picks and wreaths. We're crazy about all-things-magnolia right now at Nell Hill's, and we used magnolia greens to decorate my home for the Holiday Open House. You'll also find magnolia greens and blooms in many of the over-the-top seasonal displays in all three stores. With their leathery leaves in deep green and plum, and showy white flowers, faux magnolias can't be beat when it comes to drama.
I especially like magnolia garland roped around banisters because it holds its own in big, open spaces like foyers and stairwells. For a fuller effect, combine magnolia garland with evergreen garland, looping the two together then threading them up the banister to the top.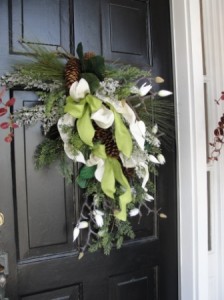 The snapshot above is of my front door, dressed for my Holiday Open House. The magnolia buds mix in well with the evergreen picks and soft green ribbon to create romantic holiday door decor that's fresh and new.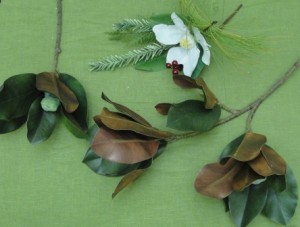 Here's what the magnolia picks look like before they are inserted into displays. The key to making the flowers look their best is to fluff them up a bit, working open the leaves and pedals so they look more lifelike and not straight-from-the-box.
Berry Pretty Berries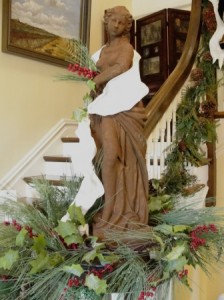 If you want a smashing holiday look in a hurry, I recommend using evergreen garland accented with bright red berries. The combination of the vibrant red berries and deep green garland screams Christmas so loudly that you don't have to add much else to create a cheery display.
Use a berry garland on your bannister, as I did for my Holiday Open House, pictured above. Twist a rope of berry laced garland through an existing display on your buffet or mantel for an instant holiday makeover. Loop it through the arms of the chandelier in your dining room or kitchen for a high-impact display that takes just minutes to create. Poke some red berry picks into your Christmas tree to give it more depth and interest.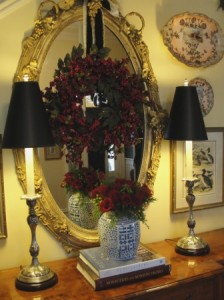 In the snapshot above, taken of my Holiday Open House, I hung a berry wreath from the mirror in my entry for a splash of cheer. You can do the same thing from your mirrors, pictures and even window sashes. So easy to do!
There are lots of styles to choose from when picking garland that's finished in red berries. Here are a few of our hottest sellers at Nell Hill's.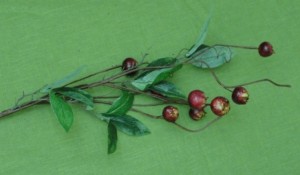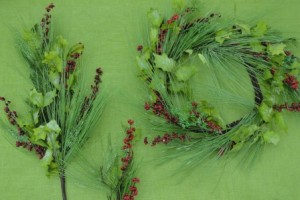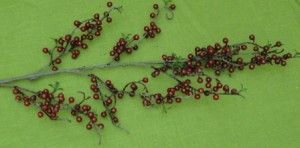 Berries on Ice are Twice as Nice
Faux greenery has gotten better and better during the last decade as manufactures have mastered a host of special effects that make the greens more lifelike. One of my favorites is greens and berries that look like they are dusted with frost. The faux ice gives them a bit of shimmer and shine, adding to the magic of any holiday display. Icy berry greens come is a wide variety of styles, like the garland pictured above, which has just a few dark red berries for a more subtle look.
Here are a few of our hottest sellers right now: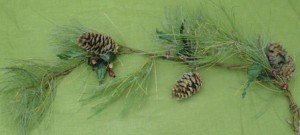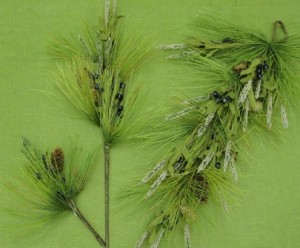 F
This garland, with its lime green holly leaves, thick berry clusters and sprinkling of ice, offers a lighter, brighter look that is ideal for whimsical or vintage Christmas displays.
Wonderful, Woodsy Evergreens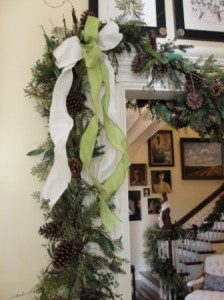 There's nothing like traditional evergreen boughs when you're decorating for the holidays. I used to decorate with real greens because I loved the aroma and natural look, but now I am a convert and use fakes in all my displays because they don't drip sap or drop needles in my home.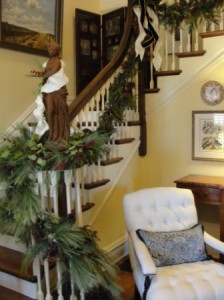 The first place I decorate for the holidays is my front staircase, dressing up my banister with miles of garland. Before I hang the greens, I divide my banister into three even sections, marking the beginning of each section with a twist of green pipe cleaner so I know where to tie up each strand of garland. This little system helps ensure my garland is evenly spaced along the banister, not loose in some areas and bunched up in others.
Here are some of my favorite natural-pine greens at Nell Hill's: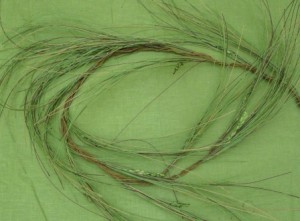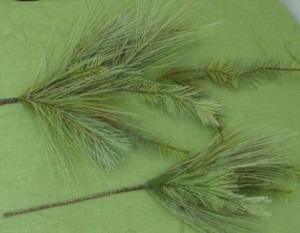 For a looser, lighter looks, I suggest the long-needled pine garland pictured above. I really like this one for mantel displays because it adds texture and color but not a lot of bulk so there is plenty of room left for accents like candles, bronze reindeer statues or mercury glass Christmas trees.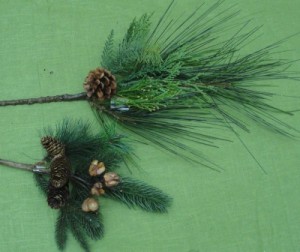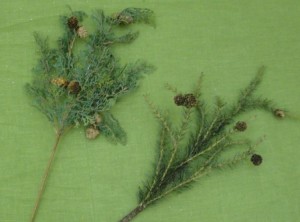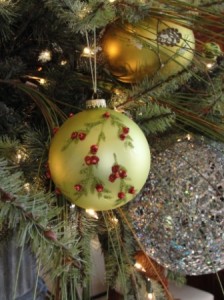 You can extend the life of a fading fake Christmas tree by embellishing it with a variety of pine picks, like these. Adding greens dotted with pinecones and berries will make your tree look richer and fuller and more natural.
Next Week …The English equestrian theme is one of my favorites for the holidays. Come see how to add a bit of this ever-popular lifestyle look to your home this season.