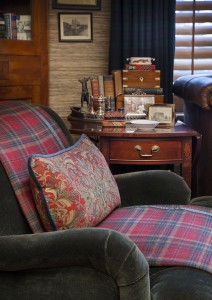 I do some of my best decorating-related dreaming during the quiet, still days of early January, when the hullabaloo of the holidays is past, the seasonal finery is packed away and my home is back to its most natural state. That's when I make my decorating New Year's resolutions, the list of things in my home I want to tackle in the coming year. I've learned from experience that I'm happiest with my design decisions when I keep these five guiding principles in mind. I hope they will help you, too, as you dream big about what you'd like your home to become in 2014. 
1.Keep your ultimate destination in mind.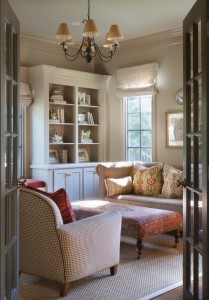 Dan and I recently purchased a tiny little fixer upper (which is being charitable – it needed major work) by sweet little lake near Kansas City. It's modest and cozy and reminds me of the bungalow I lived in when I moved back to Atchison years ago to start Nell Hill's.
Since I spend my days helping Nell Hill's customers reach their decorating dreams, imagine my glee at having this project of my own to pour some creative energy into. I was starting from scratch, so I spent a lot of time mulling over what style I wanted for my little escape. Modern? Transitional? Traditional?
So what do you do when you are at a decorating crossroads, when you're moving into a new home, renovating a room or just giving an existing space a facelift? Which direction do you go – your tried-and-true look or someplace new? Only you can discern the right answer, but here's my recommendation: Stay true to your style. That's what I ended up doing with my little lake house. After veering off in different decorating directions, I finally stopped and listened to my heart: I wanted this little house to look like it had been in my family for generations, filled with comfortably classic furnishings.
2. Push a bit out of your comfort zone.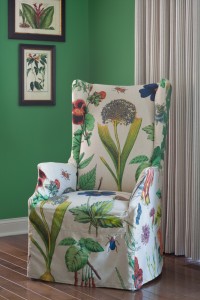 Once you know your decorating destination, be open to serendipity. As you are exposed to new styles and trends, give them a look and see how you might adapt them to your home to keep your décor fresh. If you love color, that may mean painting a wall a splashy new tone. Maybe you could experiment with pattern on a new piece of furniture. Or you might want to mix up your displays with a few new accents every season.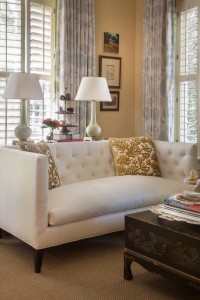 In my home, I've been taking a new look on my traditional décor. As a result, I've lightened up my layers through the years, introduced contemporary patterns though my accent pillows and bought some fabulous transitional lamps, like the ones in the picture above. My home still says "me", but is always evolving, never stale.
3. Stay true to your palette.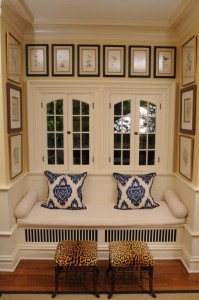 This is an over simplification, I know, but in general, I think people gravitate toward warm or cool color palettes. Even though I adore the clean lines and bold colors in today's reinvented geometric prints, when I use orange, turquoise or chartreuse in my own home, I pair them with creams because a warmer palette suits me best. In contrast, many of the young Nell Hill's associates pair their bold colors with crisp white. Which one works best for you and your home?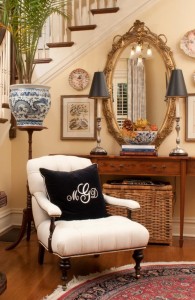 A few Nell Hill's customers have told me that they tried some more contemporary pieces in their traditional homes but didn't fall in love with them. They wanted to go back to their traditional look. My guess is that when they picked the more modern pieces, they stepped too far outside their color palette and missed the warmer tones. Solution: Mix in warm colors through pillows, window coverings, area rugs or accents.
4. Make sure your home nourishes your spirit.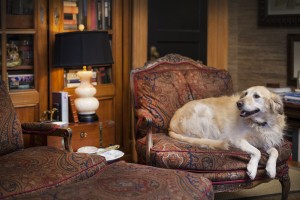 As you decorate your home, your goal should not be to make it the stuff of decorating magazine centerfolds. It should be to create a space that fills your senses and nourishes your spirit. Beautiful furnishings are a means to an end, not the end itself. I know it sounds schmaltzy, but my home is kind of a sanctuary for me, a place where I can refill my tank. Every morning I recharge my batteries as I sit in my favorite chair, drinking a cup of coffee, enjoying a moment of solitude before the craziness of the day.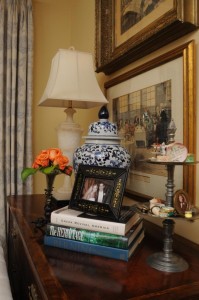 One of the ways to decorate your rooms so they nourish your spirit is to fill them with things that give you joy, like photos of loved ones, gifts from treasured friends, mementos from vacations or special events, heirlooms or collections. I keep all of the above on display in my home, like the photo of our daughter on her wedding day, in the picture above. This year, as you design your rooms, include objects that tell your visitors about you, your family and all you hold dear. As you personalize your spaces, you will not only make your décor more beautiful, you'll make your life more beautiful, too.
5. Let your rooms evolve over time.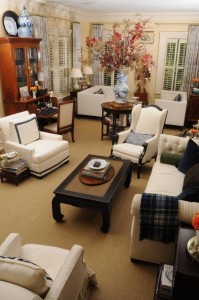 I've been reminded of a valuable lesson as I've renovated my tiny lake house. Don't be in a rush to finish. Instead, let your spaces evolve over time. In our hurry-up world, we are often anxious to zip through a decorating project so we can get to the other 10 million things on our list.  But I've found that the rooms I love most in my own home and in the homes of others are those that have come together more slowly, layer by layer. A slower, more deliberate approach to decorating allows you to stick your toe in and see how it feels, whether that's experimenting with a new color, style or accent.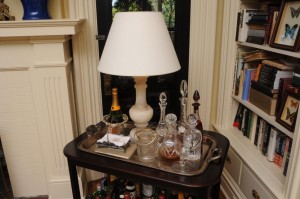 For example, as I've decorated my living room through the years, I've filled about every inch of wall space with artwork. I really love artwork, so in order to pack more in, I've had to get creative on where to squeeze in new pieces. That's how I ended up resting Dan's butterfly collection against the books in our bookcases. I love how it looks! Each layer, one on top of another, added through the years, makes my home more beautiful to me.
Next Week … Interior decor style maker Holly Blalock will share what styles and colors will be hot in 2014!