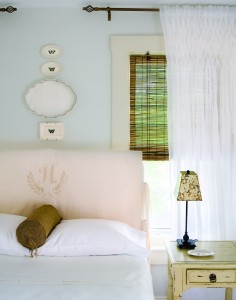 You don't always have to shout to make a statement. Sometimes a whisper is the most powerful way to grab someone's attention. The same holds true in the decorating world. Need proof? Look no further than the unassuming sisters white and cream. Whether they are the backdrop of a room or the main stage stars, these tones are anything but timid. And, they can be key to bringing your home décor to the next level. Here are four places you can add a spot of cream or a splash of white to arrest attention in your home: 
Whitewashed walls and trim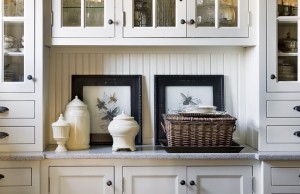 In the years it took for me to save my pennies to renovate my dated kitchen, I imagined this all-important room in lots of different colors. In the end, I chose a creamy white. I wanted a color that screamed "clean". (Believe me, when you have a golden retriever and two cats, something in your home needs to look clean!)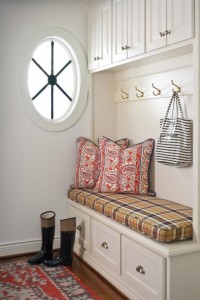 I want to challenge the notion that painting your walls white or cream is taking the easy way out. I think working with these soft colors is as much of a commitment as  painting  your walls a bold hue. It requires just as much decorating savvy to make a white or cream room warm, cozy and filled with character as one painted in any other color.
Furniture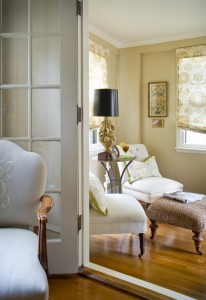 In the first few years of our marriage, Dan asked only one thing from me: color stability. I love to experiment with color and I saw the walls and furnishings of our home as an ideal laboratory. So, instead of painting and repainting my walls, now I fulfill my color lust through a parade of colorful accent pillows, swapped out seasonally or whenever I feel the itch. What allows me to live in pillow heaven (or pillow hell, if you ask my husband)? White and cream furniture.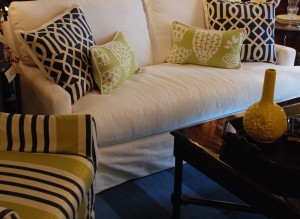 White and cream furniture is a welcoming canvass that embraces every other color in the rainbow. In the spring, I love to toss in navy and green pillows, or coral and turquoise, or yellow and gray, or … you get the picture.
I know lots of you shudder at the thought of white or cream furniture, feeling like you are one red wine spill away from disaster if you have this tell-all fabric on your sofa or a chair. But I've had fabulous luck with my white and cream upholstered furnishings, and that's coming from someone with a very messy husband and three shedding pets who loves to entertain a lot, complete with red wine.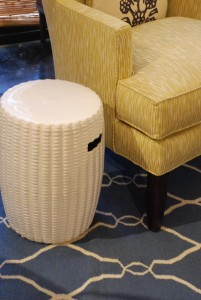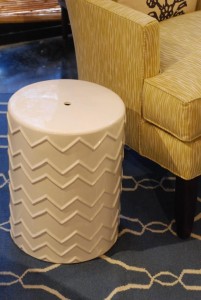 If there is no way white upholstery is crossing your threshold, you can dot in white furniture in different ways, like adding a punchy white ceramic garden stool as a side table. How about white painted wood furniture, like an end table or hutch?
Bedding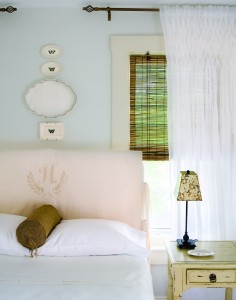 Quiet bedding ensembles that rely on a rich mix of tonal textures are among my favorites. And no colors pull this off more effectively than white and cream. A white-themed bedding ensemble doesn't have to be shabby chic. It can be crisp and contemporary and clean.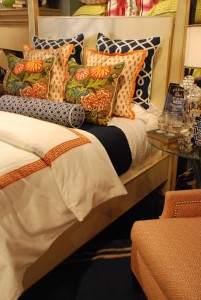 Picking white fabrics as the base of a bedding ensemble is a smart idea because you can constantly change the look and feel of your bed just by switching out your accent pillows or the quilts that are layered at the foot of the bed. This cream duvet is lovely all by itself or as a spotlight for any color you pair it with.
Accents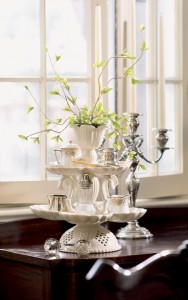 By now you're probably tired of hearing my spiel on white plates and how they are the best investment you can make when buying dishes because they allow you to take your tablescapes a million different directions. But I want to add a pitch for white and cream table accents, like this gorgeous tiered dessert server. Just like white dishes, white platters, servers and bowls look just right on every table, giving you lots of mileage from each piece.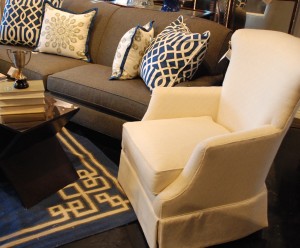 Weave white into your upholstered furnishing through accent pillows. Go for solid white or cream, boosted up with fabrics that feature a nice texture, or pick a pattern where white plays a key role.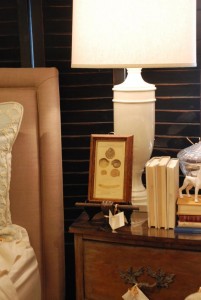 Larger scale lamps are a great addition to side tables because they add visual weight. And white lamps pull this off with panache, fitting in with just about any style home.
Next Week … Monogram mania! Put your mark on your home with stylish monograms.