If you want your holiday displays to be stunning and sophisticated, add a little silver. Silver has become my gold standard when I want to craft richly appointed holiday displays, whether it's a little treatment for a side table or a knock-it-out-of-the-park look for my dining room. Why? Because silver looks perfect with everything! At Nell Hill's this holiday season, we're pairing silver with a host of hues to create one great look after another.
Platinum and Champagne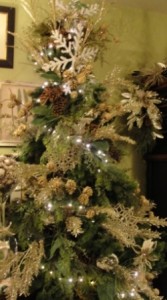 Platinum is one of my new favorite colors for the holidays because it has all the sparkling glory of silver, yet has a slightly warmer tone. As if it could get any better, we're pairing platinum with champagne, a whispery soft shade of gold, to create a dynamic duo that transports the look of everything it touches. You can showcase these two metallic marvels all by themselves, like we did on the Christmas tree in the snapshot above from Nell Hill's Atchison. Or, you can bring in a third color for added interest. We have tried it with all shades of brown, red, green and blue, and have been gaga about them all. That means that whatever colors you have in your home and whatever the style of the holiday décor you already have, it will look marvelous with platinum and champagne.
Depending upon what kind of feel you want in your home for the holidays this year, you can completely saturate your spaces in platinum and champagne or just add it as an accent to a display you've already set up. Thread some gilded platinum and champagne picks through the greenery on your mantel, where it will reflect the glow of your fire. Weave platinum and champagne garland around the arms of a chandelier over a dining table to give it a bit of sparkle. Insert gilded picks into your Christmas tree for added star quality—your tree will positively glow when these picks are lit up by hundreds of twinkling little lights!
Silver and Blue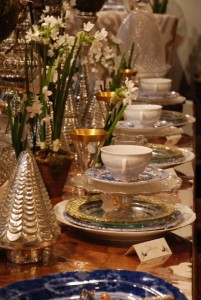 You may not think of blue as a natural for holiday décor, but I am convinced that blue, in all its many captivating shades, is a color for all seasons. People tease me because I have such a deep admiration for this color, but seriously, it really does look sensational everywhere you put it, including holiday displays. On this dazzling holiday table at Nell Hill's Briarcliff, blue provides lovely low lights to the shiny sea of silver and gold. Blue transferware dishes and serving platters lend a charming balance to the table but don't compete with the undisputed star: silver.
Silver and Green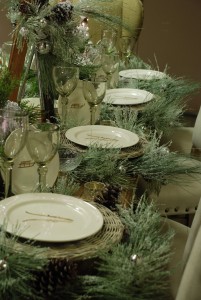 With its silver dusted garland and frosty silver centerpiece, this table will make you feel like you're dining in a forest of pines after a light snow. Here, we've used silver in a more natural, organic setting with muted shades of green, and I love it. The silver toned mercury glass vases are a great pick for our centerpiece, which puts on a big show but is crazy easy to create (just fill the tall vases with a tossed up assortment of frosty evergreen picks). We wove in a few more silver accents, like little mercury glass votive cups and a ring of silver sleigh bells underneath the wicker cake plates that serve as chargers. The stemware, which is tinted the very lightest shade of green, works seamlessly with our muted color palette to create a soothing winter scene.
Silver and White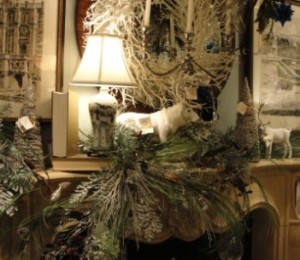 There is nothing more pristine than a landscape covered in a fresh blanket of snow, glistening in the light of the morning sun. That's the feeling I get from the color combination of white and silver. The white accents are placid and serene, and the addition of sparkling silver makes it feel vivid and alive. We had lots of fun creating this richly layered silver and white mantel display at Nell Hill's Atchison. Get a load of the fabulous wreath hanging over the mantel! It looks like sea coral but is really just painted twigs. We layered in more white with the addition of the intriguing reindeer figurine. The silver and white picks in the opulent pine garland is the real star of the show, I think.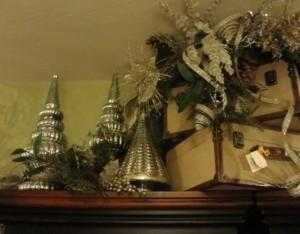 It's fun to create intriguing holiday tableaus above bookcases, armoires or on high-up ledges in your entry. White suitcases provide the under girding for our silver scene, where we showcase mercury glass trees and finials, silvery ribbon and picks, and great greens.
Silver and Bronze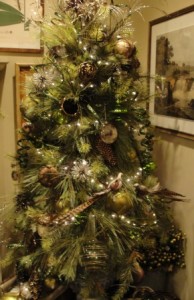 Just because it's a bit fancy doesn't mean silver doesn't look sensational in a more earthy, rustic setting. On this pretty tree at Nell Hill's Atchison, we twisted together bronze and silver to provide a backdrop for our tribute to birds (another one of my all-time-favorite things to celebrate in my decor!). The silver picks inserted in amongst the branches add a bit of shimmery dimension to the tree, as do the bronze colored Christmas tree ornaments, which feature images of pheasants.  Love these ornaments!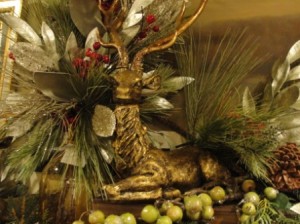 We repeated our subtle color palette of silver and bronze on this mantel display at Nell Hill's Atchison. When I decorate mantels I like to start with wonderful greens, embellished with picks and ribbons. Then, I tuck in intriguing accents, like this bronze deer figurine. I really like this display because it's lushly layered, yet peaceful and soothing. A lovely way to approach the holidays, don't you think?
Next Week … There is no more beautiful muse when decorating for the holidays than the splendor of the natural world.  Come see the organic, woodsy theme I brought to life in my own home this holiday season.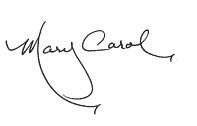 P.S. Nell Hill's Atchison is packed with gorgeous holiday and Christmas decor right now — each gallery is more beautiful than the next. Plus, we have millions of gifts for everyone on your list. So be sure to plan a trip up after Thanksgiving and get everything done at once – all the tools you need to make your home beautiful for the holidays, and all your gifts purchased.