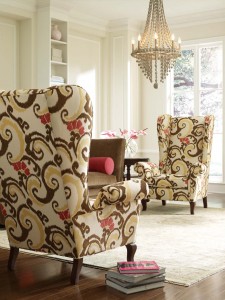 I just love to break decorating rules. So when one of our favorite furniture makers, CR Laine, started coloring outside the lines when designing upholstered chairs, I was intrigued. But when they took the bold step to ignore the old adage that you shouldn't upholster small pieces of furniture in large patterns, they won my heart. Their out-of-the-box thinking has resulted in some of the splashiest, perkiest, most exciting chairs and sofas I've seen in years. I can't wait to mix some of these transitional pieces in with the antiques in my home.
Holly Blalock, vice president of merchandising at CR Laine, is doing some of the most exciting furniture design I've seen in years, so I asked her for the inside scoop on the hottest colors, styles and fabrics for side chairs this season. Here's what she says ….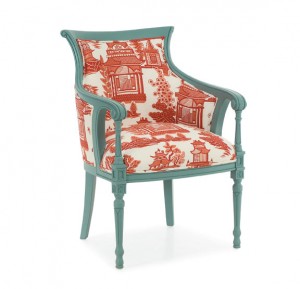 Mary Carol: Holly, you're doing some really inventive work with fabrics and colors and frame styles on upholstered pieces. What do you see as the emerging trend in upholstered furniture?
Holly Blalock: I have to say that COLOR is the standout word. Blue has always been a very popular color for us, but we're starting to see shades of blue paired with bright, cheerful colors. For one collection this season we have paired on ocean-blue color we call "seamist" with an orange-red shade we call "coral" and a slightly green shade of yellow we call "lemongrass." Of course, bright colors need balance. So for this specific color collection, white is the narrative behind all the color punctuations.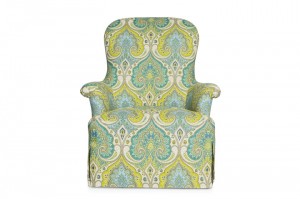 MC: When did this trend toward bright color start, and how is it spreading through the design world?
HB: The industrial look has been very popular for the past three or four years. Turbulence in the global economy brought about a serious mood in which designers and consumers turned to sensible neutrals like black, white, camel and grey. In early 2011, a break-out counter-trend to this minimalist movement emerged using bold, optimistic colors that emulate hope that things would get better. Presently, these extreme contrasts in color trends are harmoniously joining together.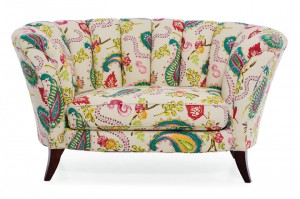 As consumers rebound from economic tension, they will bring their homes into agreement with the desire for a free-spirited life and sense of fun. Rooms made up of sensible basics won't immediately be immersed into saturated color. Instead, look for colorful chairs to make their way into the spotlight as the focal point of a room. Chairs allow consumers to engage their desire for color while staying true to the basics. Adding chairs upholstered in colorful fabrics or painted in colorful finishes not only gives a room an overall cheery mood, it also conveys an uplifting feeling of individuality and provides interior transformation without fear.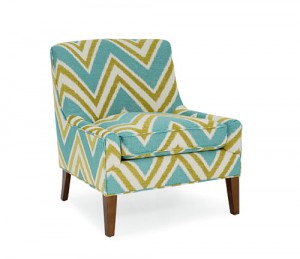 MC: I LOVE your approach to pairing fabrics and frames. It's one of the freshest takes I've seen in years. Can you describe how you make this magic?
HB: My approach is to banish design rules and do what makes you happy! Every six months, we roll out a new collection of upholstery silhouettes and textiles at C.R. Laine. These collections begin to form as we pair patterns and shapes from seemingly contrary genres. If the idea of this is intimidating to someone who is decorating her own home, she can begin by pulling together images from magazines, books and blogs that feel good to her.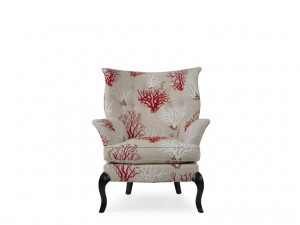 These images should NOT all be related to interiors. Some of my most inspiring images have been random picture, like sheep on a hillside or a pickup truck at the farmers' market. I would encourage everyone to take these images with you to Nell Hill's so the team there can translate your collection into a room that makes your home your favorite place in the world!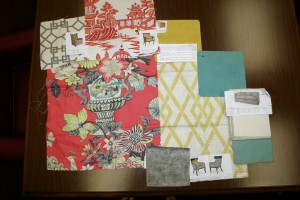 MC: What colors and patterns are you partial to right now?
HB: I swoon over TEXTURE! Both tactile (touchy-feely) texture and visual texture (how color and shapes are layered into a room through lamps, art, rugs and upholstery). But, I would say that the fabrics that best describe my current color mood are the varying shades of pattern that encompass apricot, barley, graphite, indigo, marigold, teal, jade and coral.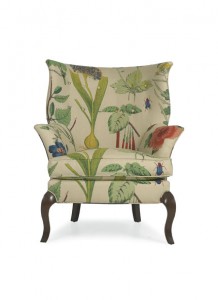 MC: A lot of your picks are pretty bold. What rule of thumb do you follow so you don't go too far?
HB: A balance in contrast is the goal. Be bold, but don't be harsh. Always keep the complete environment in mind when picking accent fabrics and accessories.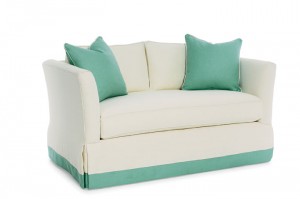 MC: What are some of your favorite frame styles?
HB: I love pairing a classic sofa design with a juxtaposed chair design. One of my favorite chair designs from our spring 2012 collection is our Gavin wing chair. We've paired a classic English arm sofa that featured a draped skirt and loose back cushions with this tall, square arm, tapered leg, diamond-stitched tufted beauty.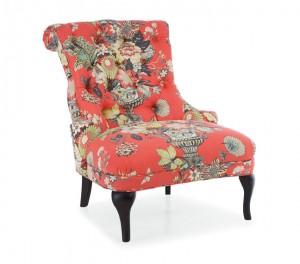 MC: What's your favorite way to use these new pieces in a room setting?
HB: Here I go with the rule breaking again! Large pieces don't always go in large rooms and small pieces don't always go in small rooms. For small spaces, when the foot traffic flow of a room allows, don't be afraid to place a larger chair with a smaller sofa.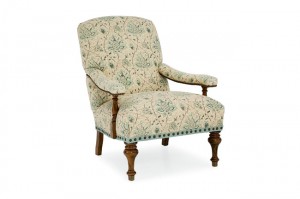 Or, place two small chairs with a larger sofa.  For large spaces, work in pairs: a pair of sofas, a pair of leather chairs, a pair of fabric chairs. And the best look is one that feels collected, so most of the time the chairs should be a different shape than the sofa.
Next Week … Couldn't make it to my Spring Open House a few days ago? Check out my blog next week — I'll share photos and tips about how we created the special spring tableaus in my home.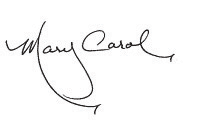 P.S. Don't miss a bit of Nell Hill's news – stay up to date on my favorite finds, new arrivals at the stores and all our special events by checking the Nell Hill's Facebook page every day. You don't have to have a Facebook page yourself to look in on the fun, but if you're already on Facebook, "like" us today!