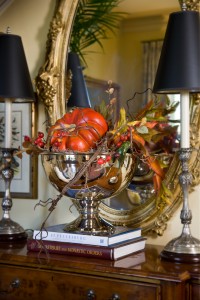 Want to perk up your home for autumn, but don't have the time or inclination for a full fall makeover? Here are three quick looks you can create in a jiff using three of my favorite fall decorating tools.
Tool One: The All Mighty Pumpkin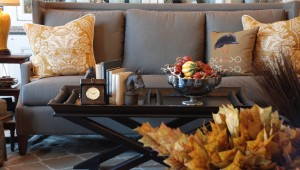 What is fall decorating without a pumpkin or two? Not only do these chubby little guys scream fall, they are insanely easy to work into lots of different kinds of fall and year-round displays. Don't want to fuss with fixing an elaborate autumn tableau? Try our first look. Start with a lovely bowl of some kind. I like things on pedestals so I picked this aluminum punch bowl. Then just fill it with a jumble of faux pumpkins and gourds. It's so easy, it feels like cheating. But somehow this minimalist presentation gives you the feel of a fall bouquet without the challenge of floral arranging. The display is low profile enough to work perfectly on a coffee table, yet dramatic enough to hold its own at the center of your dining table.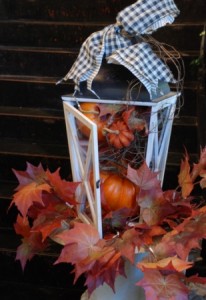 Lanterns make great year-round decorating tools, and in my book, you just can't have enough of them. But in the fall, they are an absolute must in your seasonal décor. Here we took one of my favorite lanterns, which features a white wooden base and black metal top, and fitted it with a simple pumpkin-inspired display. Start by inserting a twist of honeysuckle vine into the open lantern. Then, tuck in a few faux pumpkins. Add some color with faux greenery, like these fall maple leaf picks. Finish off by decorating the top of the lantern with a cute ribbon that cinches a few more twists of honeysuckle vine. You don't have to be a designer to pull off this creative look. Once it's completed, put the lantern on your front stoop, an entry table, a corner of your mantel or on your kitchen island.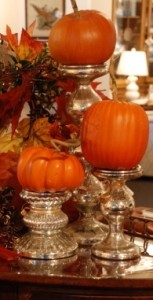 This is one of my go-to looks for fall because it's obscenely easy to do, yet looks dramatic. Find a great candlestick, remove the candle, and replace it with a pumpkin or gourd. In the example above, we collected a trio of different sized pillar candlesticks made out of mercury glass, clustered them together and topped them with assorted pumpkins. For a slight variation of this look, put a thin bed of Spanish moss on top of the candlestick, under the pumpkin. Or, use a tiny fall wreath under the pumpkin. Don't just confine yourself to beefy pillar candlesticks. Thin silver candlesticks and majestic five-armed candelabra look great holding mini pumpkins, too. Arrange a line of them marching across your fireplace mantel or down your dining table. Perch one or two on your kitchen windowsills. Amass a cluster on an end table.
Tool Two: The Rustic Wooden Dough Bowl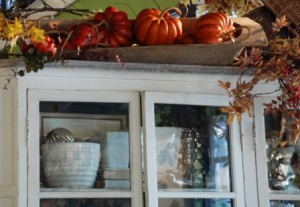 When we first started carrying wooden dough bowls at Nell Hill's, two darling women came into the store and looked them over, wondering how in the heck you could decorate with these big, chunky things that look like they belonged in pioneer museum, not a decorating store. A few days later, they came back in, eager to buy one for themselves, but we were already sold out! And no wonder, because these rustic, rugged bowls are perfect for fall decorating. They reflect the natural colors and organic textures of autumn as they hold all manner of seasonal displays.
I frequently place dough bowls on top of tall furniture, then fill them with pumpkins and gourds. Stop there, or take your display to the next level by filling in the space around with a stack of wicker boxes and branches. What an eye-catching display!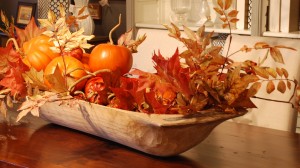 Looking for a simple yet striking centerpiece? They are easy to build in a dough bowl. First make a foundation out of faux fall foliage. Then, place pumpkins and gourds among the sticks and leaves. Poof! You're done!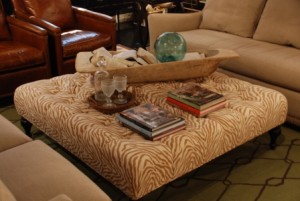 Here's a totally different way to interpret our wooden dough bowl. Oversized ottoman coffee tables are so vast that they can handle a tabletop display that is divided into sections. Here, the wooden dough bowl fills the back section of the ottoman, adding a bit of height to this low-profile treatment. The antique books arranged willy-nilly in the dough bowl lend lots of yummy texture and tone-on-tone color, a great background for fall décor. Just for fun, we popped in this delightful glass ball. It provides playful contrast to our slightly serious look.
Tool Three: The Sleek and Simple Orb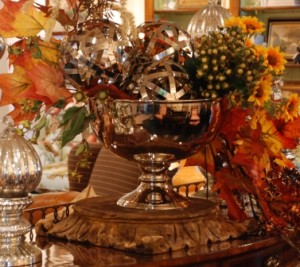 Complex displays need good structural elements to hold them up. When I spotted these unique orbs at market, I knew I'd found a winner. Solid, yet airy and open, the orbs are just the tool for fall decorating because they allow you to build a bigger, bolder display that still lets the colors of your seasonal décor shine through.
This sophisticated display starts with a smart silver punch bowl, which is perched on top of a hand-carved pedestal. Next, we rolled in an assortment of chrome silver orbs, letting them fall where they may. If you want a year-round display that transcends the seasons, you could stop here. To tweak it for the season, simply insert some seasonal foliage, as we did here. The fall branches, reaching above and spilling out the sides of this arrangement, make it vibrant and alive, just the pick for a centerpiece.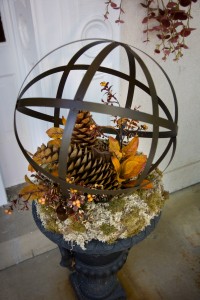 A slightly larger orb fits perfectly atop an iron urn, giving us a trellis of sorts to hold a display featuring fall foliage and large pinecones. This sophisticated arrangement, which stood  next to my front door during my Fall Open House this year, would also work inside on a dining table, kitchen island or entry table.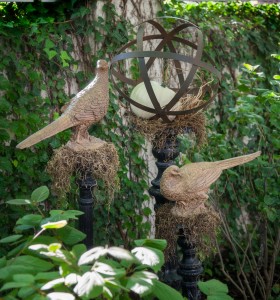 For my Fall Open House this year, I created this look in my garden. We topped my well-used iron pillars with a generous handful of Spanish moss, then placed bird figurines on the two shortest pillars. For contrast, we put an iron urn on the tallest pillar and poked in a little white pumpkin. The display subtly whispers "fall" — a wonderful touch for my garden.
Next Week … Halloween is no longer just for kids, and more and more adults are decorating their homes to the hilt for this fun holiday. Next week we will visit the home of a friend who does a frighteningly good job of decorating for Halloween so you can get some killer ideas for your home too.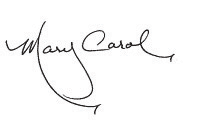 P.S. Don't miss a bit of Nell Hill's news – stay up to date on my favorite finds, new arrivals at the stores and all our special events by checking the Nell Hill's Facebook page every day. You don't have to have a Facebook page yourself to look in on the fun, but if you're already on Facebook, "like" us today!