When Dan and I downsized and moved into our little home by the lake, we had to rethink how we use so many of our spaces, the biggest one being our kitchen and dining areas ….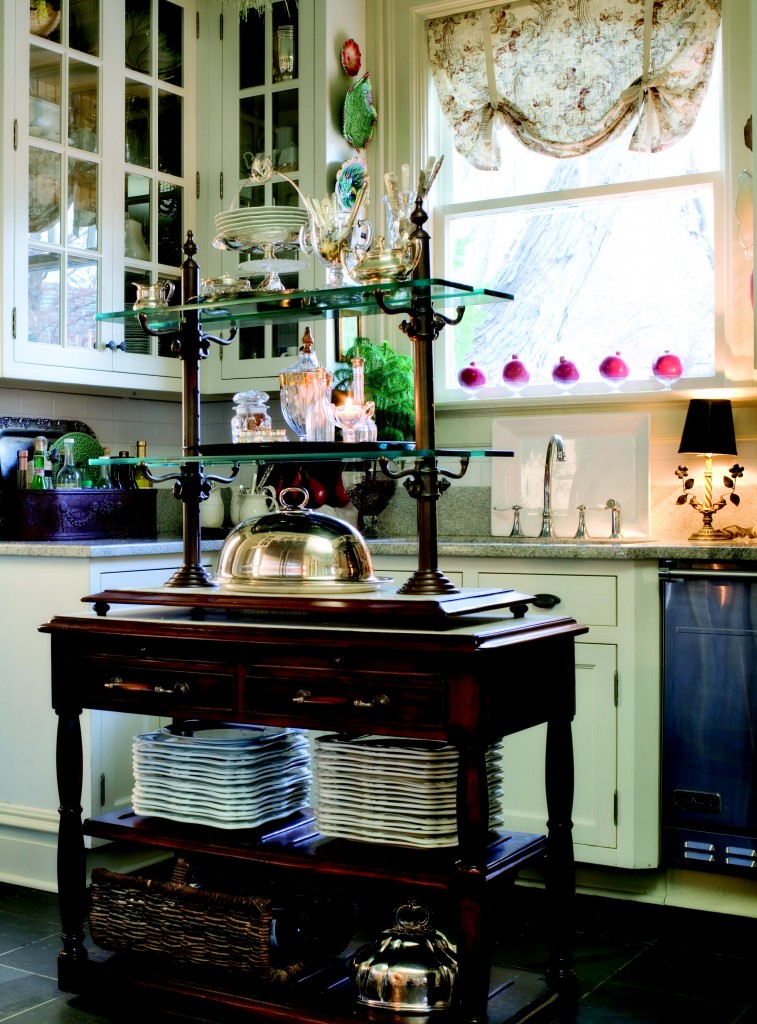 In our Atchison home, we had a kitchen and breakfast nook, separated from the formal dining room by a swinging door.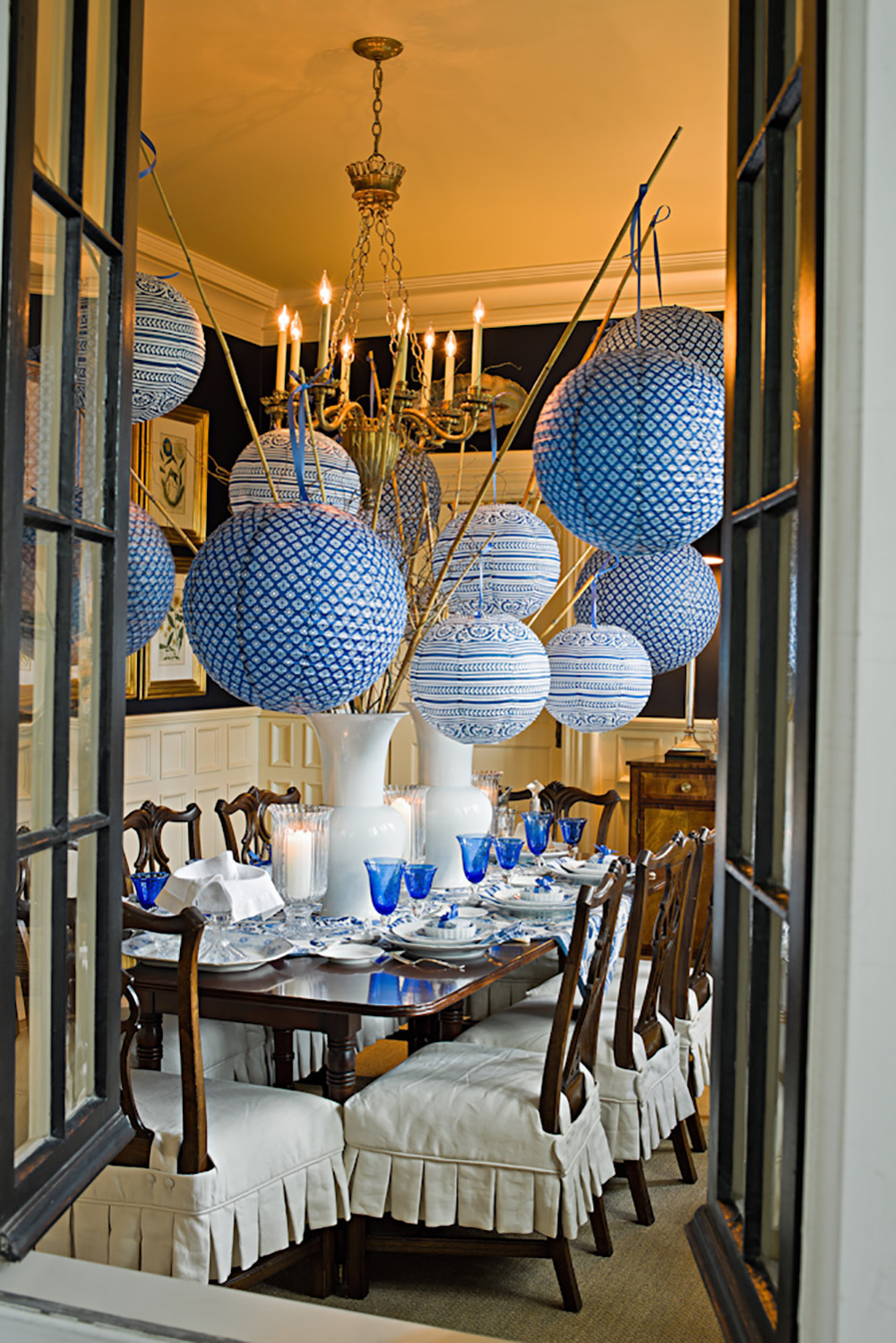 We could entertain large groups in the dining room, and no one ever had to see the horrific mess in the kitchen.
Now, there are no secrets. Our snug galley kitchen opens right into our cozy dining area. Since we don't have room for more than six guests at our table, our parties flow into the kitchen space. So I thought long and hard about how to decorate my kitchen and dining area. I want the spaces to be lovely to look at, but since these are hardworking rooms, the displays also had to be functional.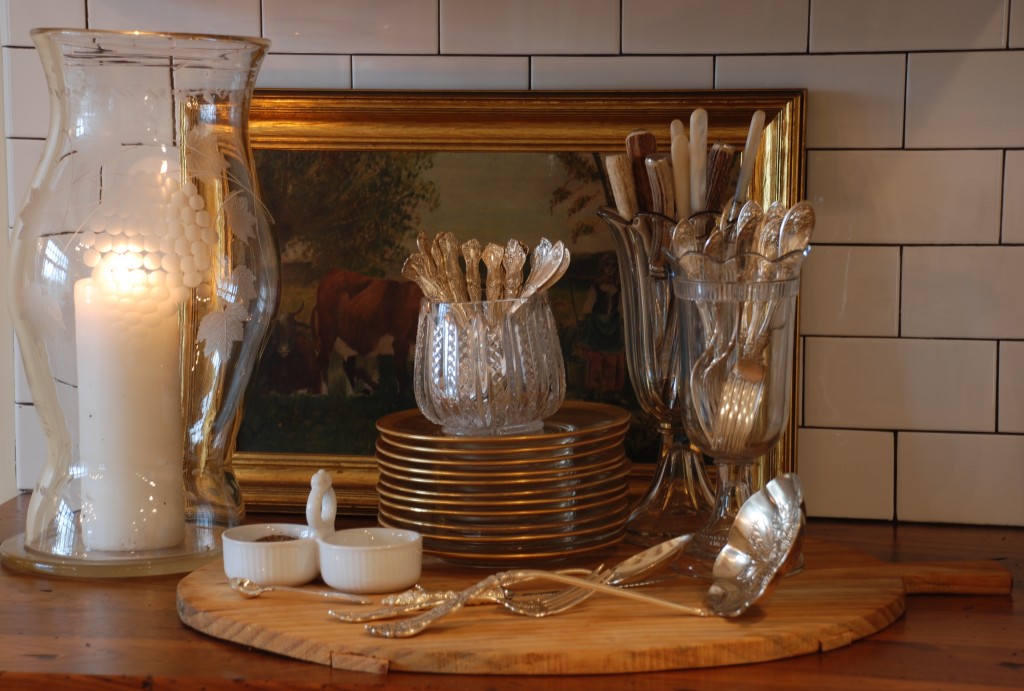 All of us have a few key spots in our kitchens that we like to decorate up. For me, the counter tops are just asking for a tableau or two. Since counter space is at a premium for most of us, these arrangements need to be efficient. This grouping next to my stove, on the side closest to our dining table, acts like a buffet. The dishes are at the ready for a quick breakfast or dinner. And, when not in use, they look gorgeous. Can you pull some of your prettiest dishes and serving pieces out of the cabinet and put them to work in daily displays?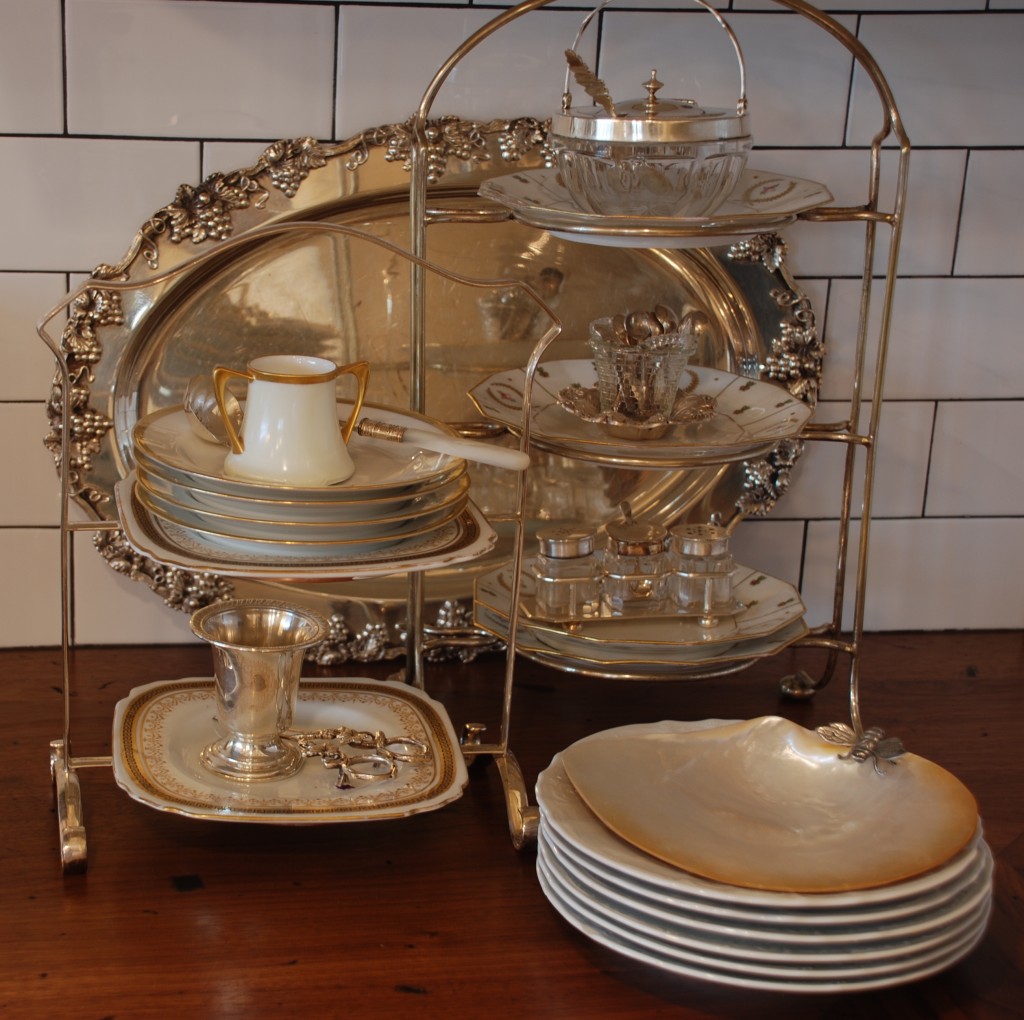 This little grouping is to the right of my stove. I can't say no to a pretty dish, and have accumulated more than I am willing to admit, so this gives me a chance to rotate pieces from my collection out where I can see them every day. They just make me smile. This kind of display may not be practical for those of you who are cooking every night or who have young kids. But Dan and I are at that stage of life where we just don't cook that often, preferring to grab a lit bite from the fridge or get some carryout on the way home from work. So, our counter tops don't get as much action as they used to.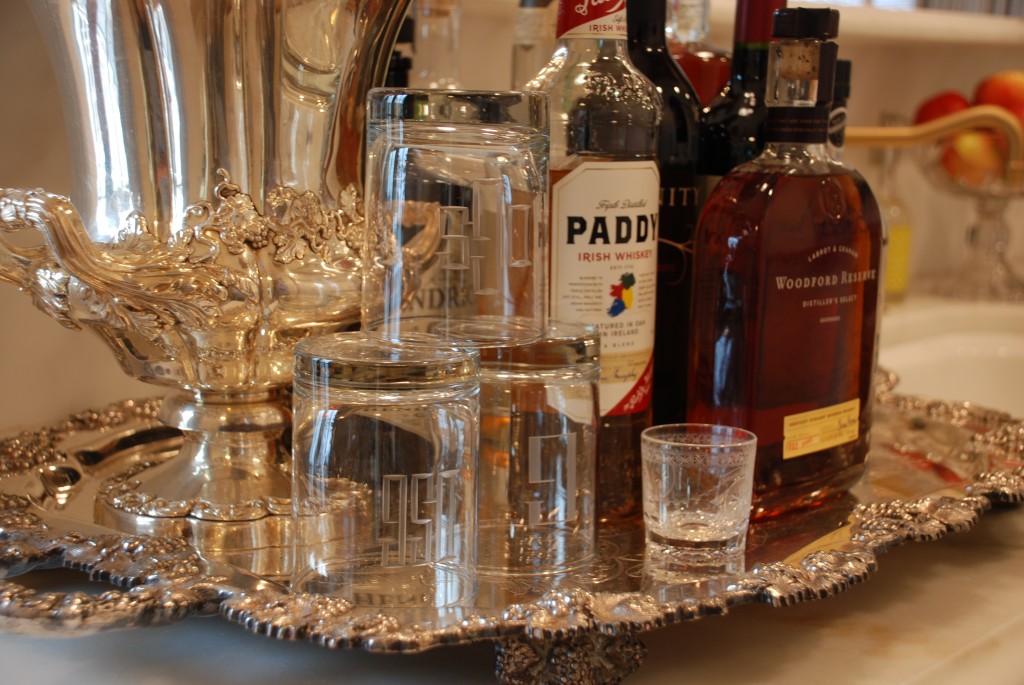 Dan and I love to have casual get togethers now, where friends stop by after work for a drink and appetizers. So, I have created a pretty bar on my kitchen island, next to the sink, where it's easy access from the dining area. Since we often grill out when we entertain, we don't need this area for food prep. If your counters are busy holding dinner makings, you could create a bar on a side table in your dining area. All you need is a lovely silver tray to pull it all together.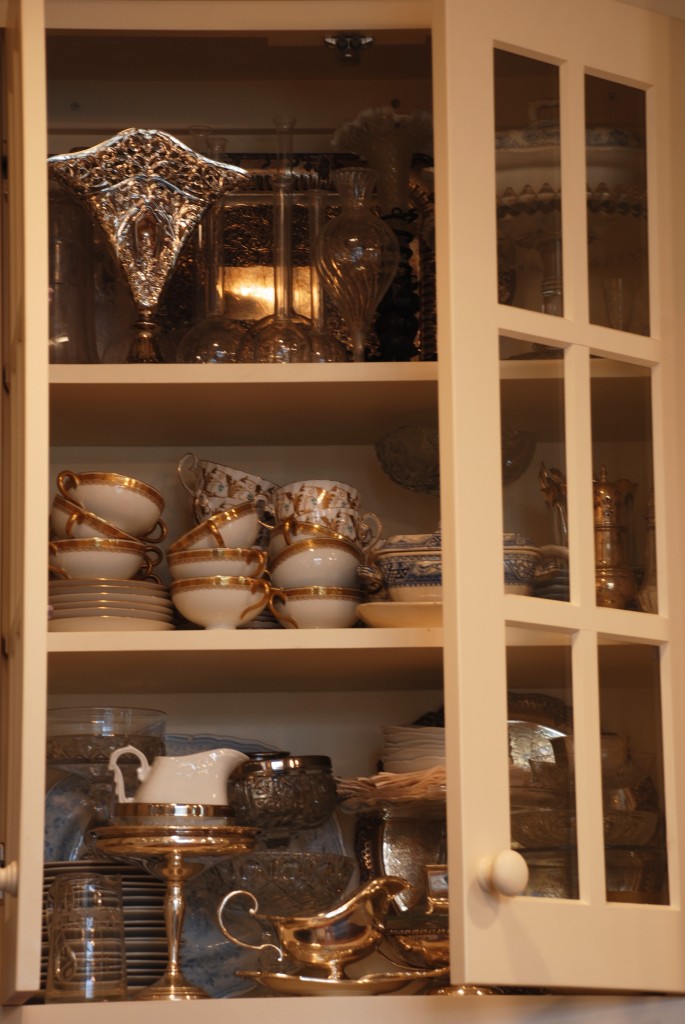 When we renovated our kitchen, I knew I wanted to have glass doors on my cabinets – a feature I loved in my Atchison home. It gets back to my dish-obsession. With clear glass doors, my storage really becomes a display case, giving me a chance to see the pieces I love so much.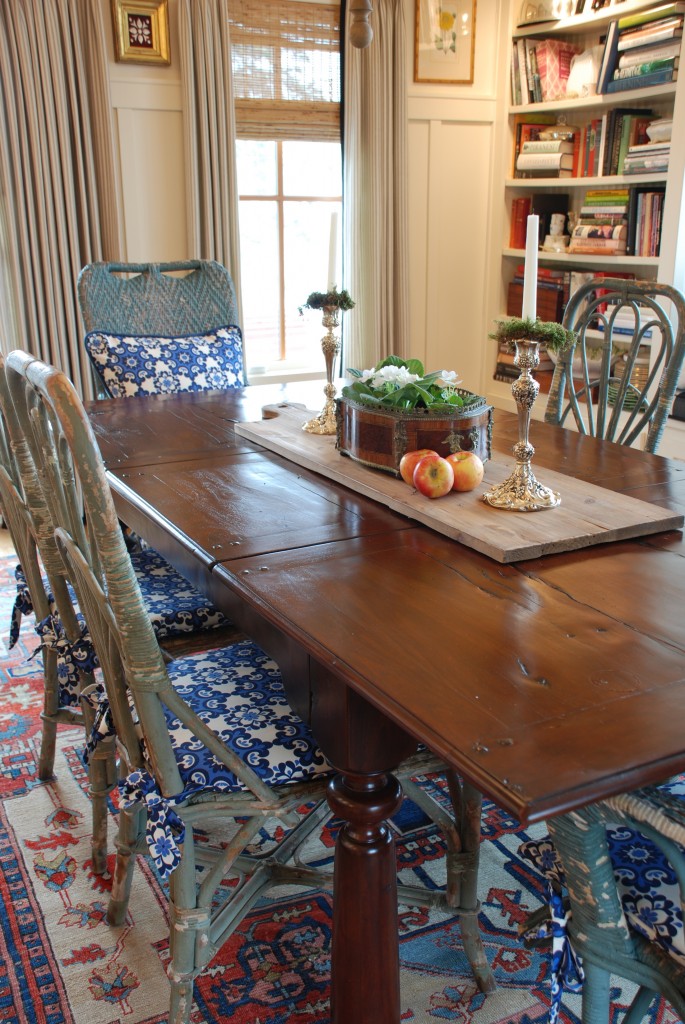 Lots of you probably have an eating area adjoining your kitchen, whether you have a big open hearth room or a little space like mine. My everyday centerpieces are usually understated, but multi-layered. Here, an oversized wooden chopping block grounds this simple grouping: two of my favorite silver candlesticks, a cachepot holding violets, and some apples for us to grab on the go.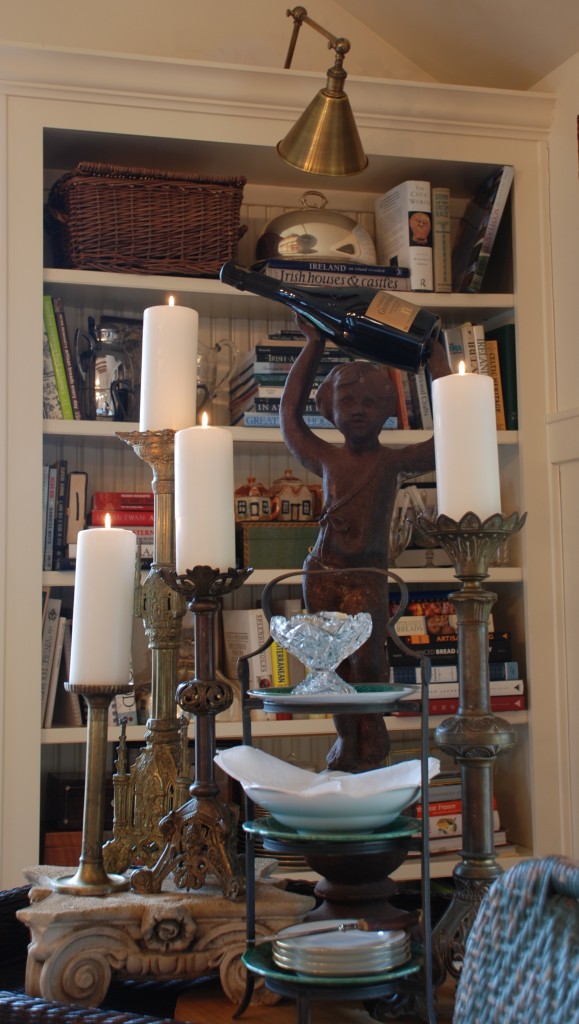 Even though my table is smaller, and we entertain more casually these days, I still love to design killer centerpieces when we have a special event at our home. I often pull some of my favorite pieces from displays around our home to fold into a unique centerpiece, like these antique altar candlesticks and this garden statue, whose arms seem to be made to hold a bottle of wine.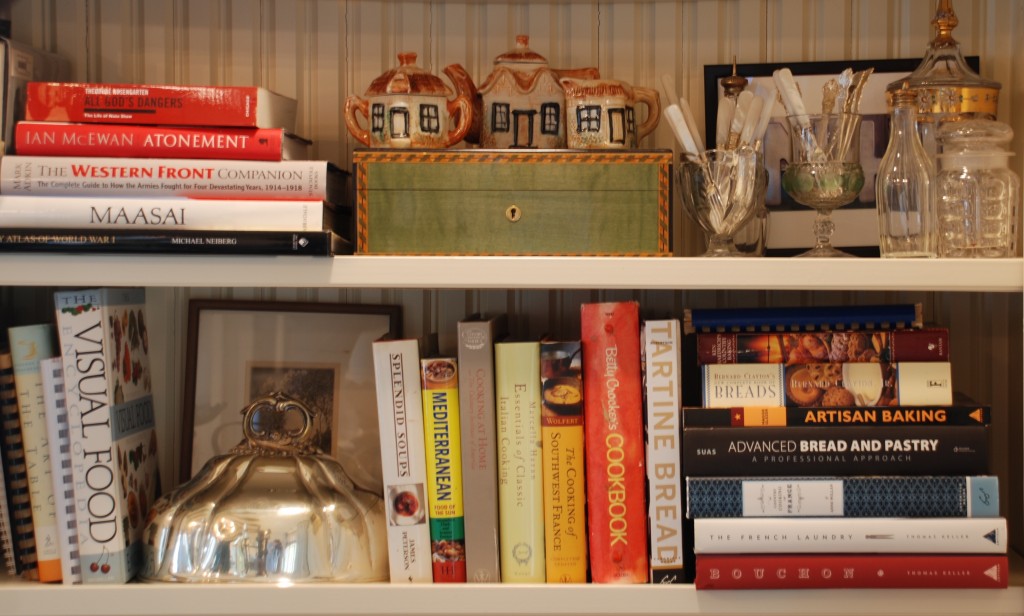 Since we have to use every inch of our bungalow very efficiently, we filled the walls of our dining nook with bookcases. In the shelves by the kitchen, I've lined up our cookbooks. (In my hands, they are actually fiction!)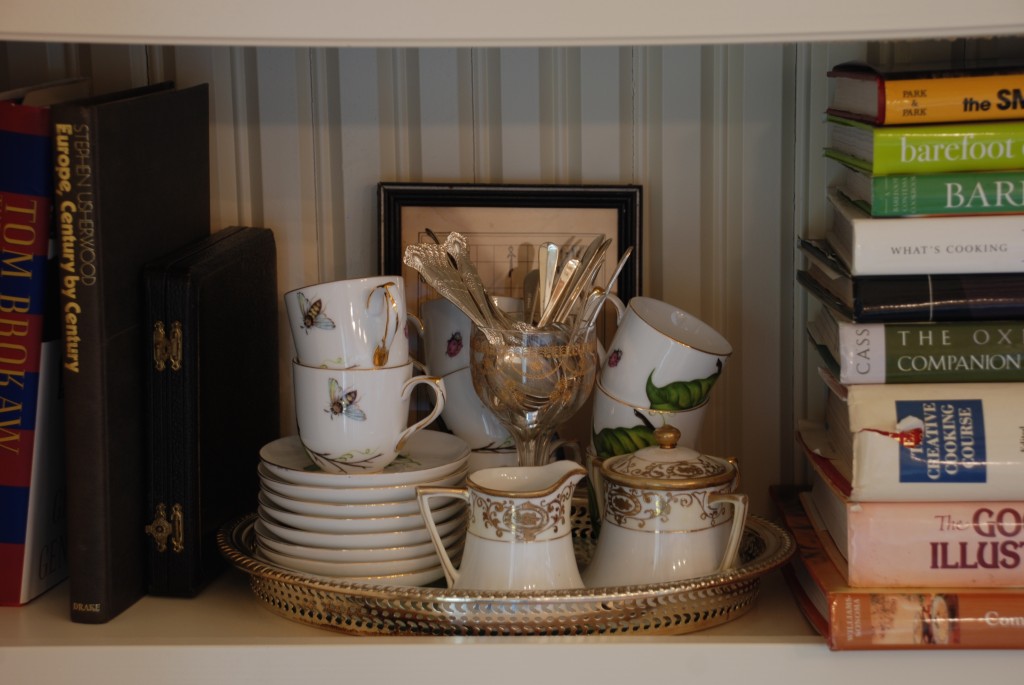 I love all the bookcases because they give me lots of little spots to display my tchotchkes – all the treasures I want around me. Since we don't have space for much furniture, built in display spots were a must for me.
People often ask me if we miss our larger home in Atchison. We loved living in this gracious Greek revival and made lots of great memories there, like hosting our daughter's wedding. But we are thoroughly enjoying this new stage of our life, how our snug little home wraps its arms around us and our guests, and makes daily life so, so easy.
Next Week … Nell Hill's visitors always ask how we make our beds looks soooooo lush and comfy. I'll share our secrets!