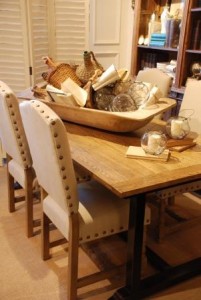 When I'm not using my dining table for entertaining, I like to keep it decorated with a centerpiece that is eye-catching but understated, something that harmonizes with the season. For January and February, those quiet months nestled between the opulence of holiday decorating and the vibrancy of spring décor, I prefer a centerpiece that is clean and crisp, simply stated but intriguing. Here are two great winter centerpiece looks we designed at Nell Hill's to inspire you. 
Look One: A Treasure Trove of Textures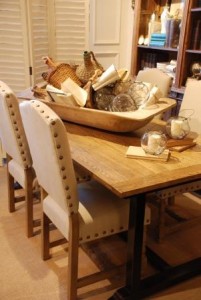 You can't pass by this captivating centerpiece without wanting to stop and peek through all the curious objects cradled in this wooden dough bowl. Depending upon where you are in the room, you'll be pulled in by something different. I think this unusual collection proves you don't have to have color to have lots of drama. Here's how we pulled it off: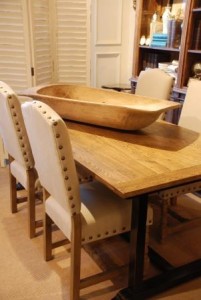 We started with a lovely stage for our centerpiece: a simple wooden dining table at Nell Hill's Briarcliff, paired with understated fabric covered dining chairs. Then, we positioned a medium sized wooden dough bowl on the diagonal. Wooden dough bowls are one of my top decorating tools because they can be used over and again in new and different ways in your year-round decorating. I keep one on top of the bookcase in my study to hold seasonal greens. I also use them when I entertain to hold iced drinks. They are rugged and chunky and look marvelous paired with any accents in any style home.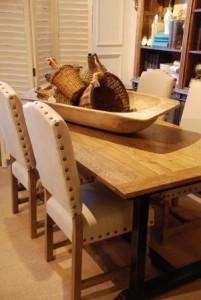 Next we filled the back half of the dough bowl with a tumble of wicker accents to give us touchable texture in a monochromatic color palette. Be sure to create a visual high point in your display, like we did when we positioned the center bottle so that it's almost standing straight up.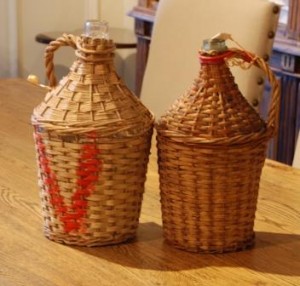 I'm captivated by bottles encased in natural reeds because the organic lines and patterns are so rich. It's easy to tuck a bottle or two into an existing display, maybe on your mantel or in a bookcase.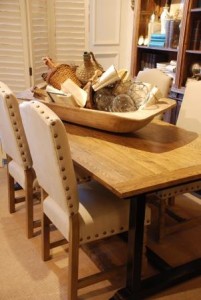 In the front half of the bowl, we created a nest of sorts out of creamy old books and manuscripts, pages invitingly open, creating soft, loose rolls. Then, we filled in the remaining open space with a sprinkling of wire-covered candle holders.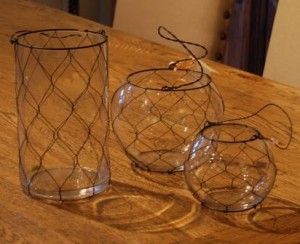 Aren't these candle holders great? I really like to use hanging candle holders like these in my decor because they create a magical effect yet are super easy to work with. In the warmer months, you'll find them dangling from trees and bushes in my garden. In the fall and winter, I work them into my seasonal displays to add sparkle and shine. These particular candle holders, with their weathered wire finish, are fun and outdoorsy, not fussy and prim. They work seamlessly with the aged effect we are going for in this centerpiece, don't they?
Look Two: Winter Lights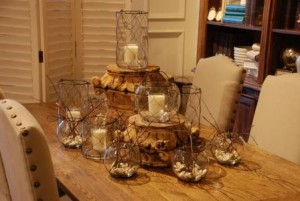 During the winter months, with their long, dark nights, there's nothing like filling a table with sparkling candles. In this sensational centerpiece, darling wire-covered candle holders steal the show. The contrast of the ornate wooden risers and the primitive nature of the simple glass shapes and steely gray wire are sublime. Here's how we did it: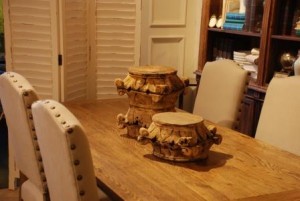 All good centerpieces incorporate a variety of heights. To achieve dramatic height, you need risers. We've recently begun carrying these carved wooden bases, and I'm head-over-heels in love with them. We're using them in display after display at Nell Hill's because they deliver a softer, more organic statement. For this display we used several of the bases, creating two towers, one made of four bases stacked top to top and bottom to bottom, the other out of two bases, stacked bottom to bottom.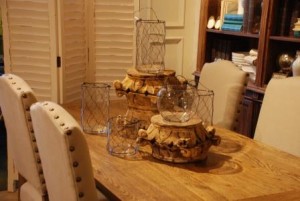 Next, we added five candle holders, mixing in a variety of sizes and shapes, placing some on top of the risers, the rest around the sides of the display.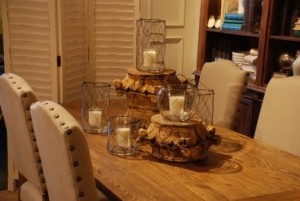 We popped in votive candles in small clear glass votive holders to prevent them from dripping onto the tabletop.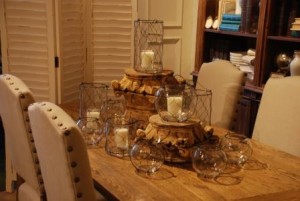 You could stop here for a streamlined statement, but we wanted to create a story with more interest, so we surrounded the base of our display with a handful of the smallest sized candle holders.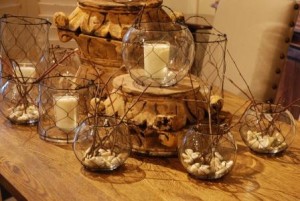 To finish, we filled them with found treasures, white river rocks and bare twigs from the woods. Anything natural would look perfect in these little glass showcases, like seashells or acorns or stones you pick up on a winter hike.
Next Week … decorate with today's bold color palette with confidence. It's easier than you think!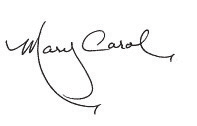 P.S. Our Special Order Upholstered Furnishing Sale is going strong. Now through Feb. 15 all our lovely upholstered furnishings are 20% off!